Social media is one of the fastest growing industries and continues to evolve, year on year, to something bigger and better, with a primary focus on quality and efficiency for both consumers and brands alike. 2017 is, of course, proving to be no exception. With new technology and platforms becoming available, the marketing opportunities are seemingly infinite and audiences that you considered unreachable, are now accessible at the touch of a button.
To prepare you for the year ahead, our social media strategists have investigated the top 10 social media trends that are bound to make an impact in 2017.

1. Social Network Algorithm Marketing
Posting advertisements to your current audiences and attempting to grow from there is just not enough anymore. Social network algorithms are a key element to brands that want to reach a specific, niche market.
Last year, Instagram made the relatively unpopular decision to change up their algorithm – switching from a chronological to relevancy-based algorithm. But it seems as though the change is paying off, and this trend is showing no signs of slowing down. Platforms including Youtube, Facebook, Pinterest and even LinkedIn have also adopted this algorithm , and will continue to extend it even further, utilising it for businesses wanting to gain consumer awareness and maintain a larger follower base.
Take away: Chronological, interest-based, demographic-based – algorithms are changing and the possibilities are endless.
2. Employee Advocacy
Employee advocacy is quickly becoming an essential marketing tool for businesses, with  social media driven millennials choosing to work for companies they love, relate to, and believe in.  Afterall, what better brand advocate than someone who is immersed in the day to day runnings of your business?
Studies reveal that  businesses that have utilised employee advocacy have achieved incredible results. Employees can have up to 561% further reach than the brand alone, are 10 times  more connected, and post sharing can be up to 24 times more. This marketing method humanises brands to prospective markets.
Fujitsu is just one of many companies who has had massive success with employee advocacy.  Hundreds of Fujitsu employees elected to share company content on their personal accounts, thus extending their reach to a much larger market who were more likely to trust this kind of advertising over content that came directly from the company itself.
Take away: Don't underestimate the power of the people! Encourage your employees a.k.a your best assets, to be your brand advocates through incentivisation, you won't be disappointed.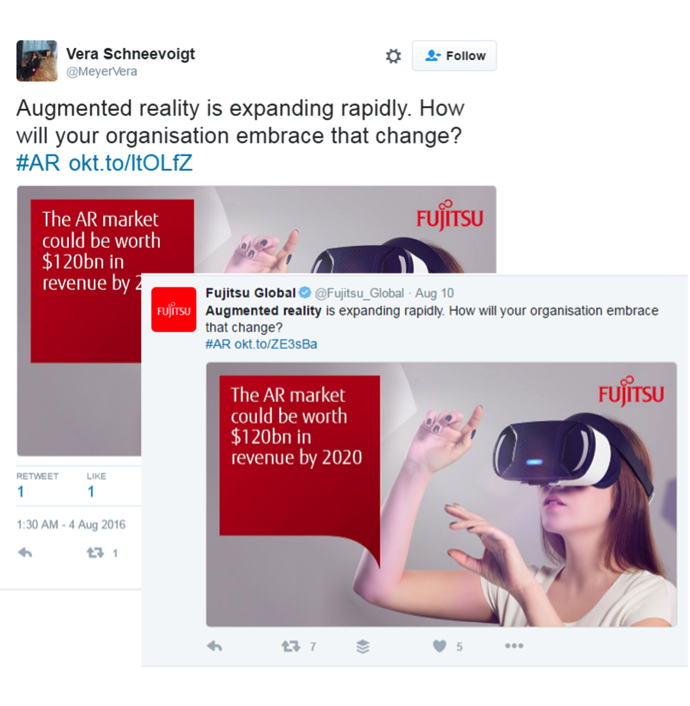 3. Social media e-commerce
Social media e-commerce, or just the fancy way of saying direct shopping through social media, is becoming a popular component of many brands' marketing strategies. Why? Consumers are more likely to purchase a product, or try a service, if they are already following the brand, or have seen it on social media before. Instagram has been one of the largest platforms to successfully use instant shopping, as businesses  are able to engage consumers (or followers) who are already interacting, albeit on a basic level, with their brand and increase the speed of the purchase decision making process by offering special discounts and a faster checkout process.
Take away: Brands are realising  that if they want to connect and convert, , the decision making process needs to be short, sweet and simple.  A strong social media presence will leverage this, and is essential to engaging consumers and making sales in 2017.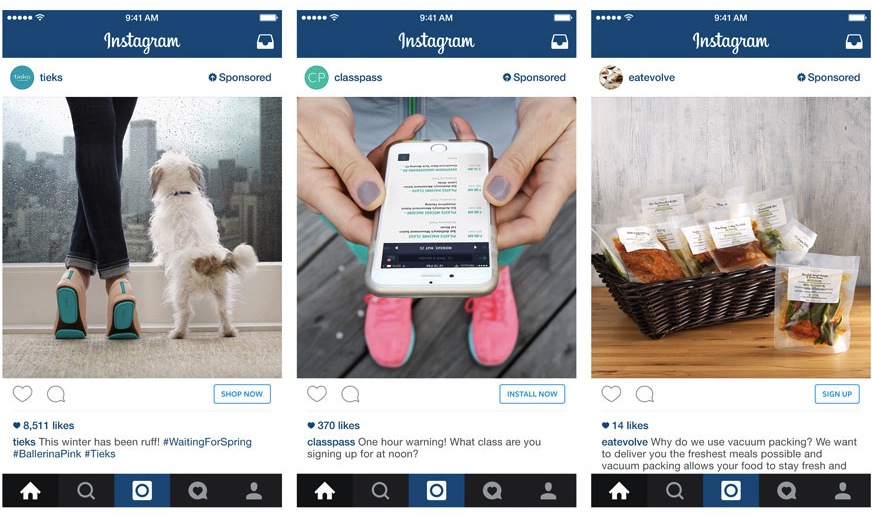 4. Brand Influencers
Brand influencers may not necessarily be a new trend for 2017, but they are certainly becoming a necessity for brands to reach the right markets and build a stronger trust between brand and consumer. This marketing tool  has proven to be one of the most successful ways to engage with a bullseye target market through one simple social media post (inclusive of a product and brand mention of course!).
Brands who recruit  specific influencers to post about their product or service on social media can have a much higher chance of making a sale  than a company using traditional advertising or posting themselves.
Take away: Word-of-mouth marketing takes centre stage in 2017 and brand influencers link that gap.  
Psst! Click here to see our blog post on Brand Influencers. 
5. Personalised Content
Content across all social media platforms is becoming more personalised each day, this is key to connecting with consumers and better engaging with your target market. Snapchat, Instagram and Facebook are all becoming more personalised to the individual user. A rise in direct messaging between brand and consumer can create a personal connection, often reaching out to users personally to offer discounts or free product, usually in exchange for a post or mention. Tony Bianco have reached out to their followers through direct messages on Instagram, offering a personalised discount on a pair of shoes the user had previously liked.
Snapchat has also begun to use personalisation as a key tool, with advertisements relevant to the user automatically appearing between the viewing of stories. Knowledge of consumers on a personal level is a 2017 necessity for a loyal consumer base.
Take away: Prepare for complete customisation and personalisation! Brands will begin to know a lot more about us than we think. 
6. Ephemeral Content
The latest in the ever-growing list of marketing buzzwords is 'ephemeral'. Made known by Snapchat, ephemeral content is classified as any material that is impermanent. Snapchat remains the key contributor and generator of ephemeral content, but Instagram and Facebook are catching up quick smart. This form of marketing has become increasingly popular for various reasons, but mostly because ephemeral content is raw, native, and unscripted.
It's the reality tv of the marketing world! The posts can become extremely personalised, with doodling, geo tagging, filters for nearly any occasion and who knows what will be next.
While most marketing exercises follow the max time = max exposure = max impact equation, ephemeral content is as short lived as it comes but tends to match, if not surpass, the engagement levels of traditional content delivery. Why? Marketers are slowly catching onto the fact that the most valuable commodity in today's digital world is attention, and getting a customer's attention time and time again is invaluable for digital marketers.
Seems simple to master? Think again. If it's not native to your audience, no one will buy into it. For ephemeral content, knowing your audience by why and when they will engage is crucial to success.
Take away: With a combined following of 800 million users, the possibilities of ephemeral content on Instagram and Snapchat are yet to have come properly into focus. This year we will see more brands experimenting with how best to engage with an ever-growing ephemeral audience.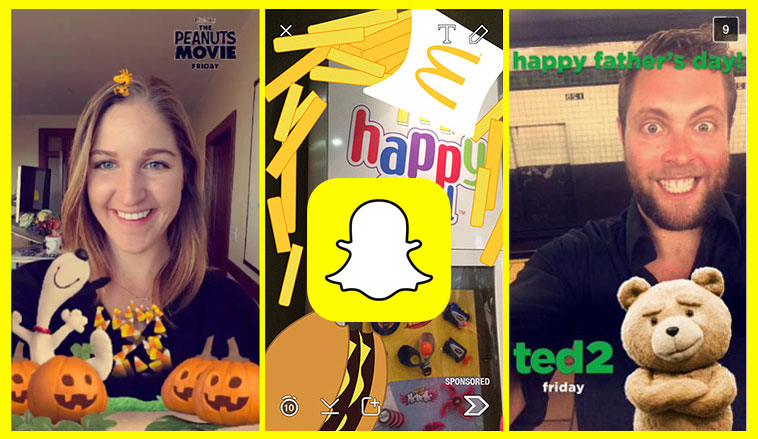 7. Virtual Reality
It may seem like a bit of an odd way to market something, or even a bit of an overly complex tool to utilise, but many companies have taken on Virtual Reality and reaped huge benefits.  VR in marketing offers users a unique opportunity to experience destinations, products, events and services like never before.
Why are marketers hungry to use it? Engagement. When it comes to VR, engagement levels soar. Consumers are curious and excited about trying new technology, and are wowed by such an immersive experience. Best of all, the impact of VR based marketing methods can be huge because of the viral response they can generate.
Currently,  the only social media platform that can offer this is Facebook, using 360 degree photographs available to all users and businesses, but many businesses have utilised VR for promoting one off campaigns.
TOMS, the English shoe brand, brilliantly mastered a virtual reality marketing campaign in November 2015 , which followed the lives and stories of disadvantaged families in Peru, and their reactions to receiving shoes that had been donated. The virtual reality video was a fully immersive experience, virtually transporting consumers to Peru and was successful at communicating the brand's mission at point of sale.  And of course it doesn't hurt to be viewed by the world as a good corporate citizen.
Take away: We're only at the tip of the iceberg in terms of impactful ways to use VR for marketing, but we know that combined together, the pair will prove to be a powerful combining force in 2017.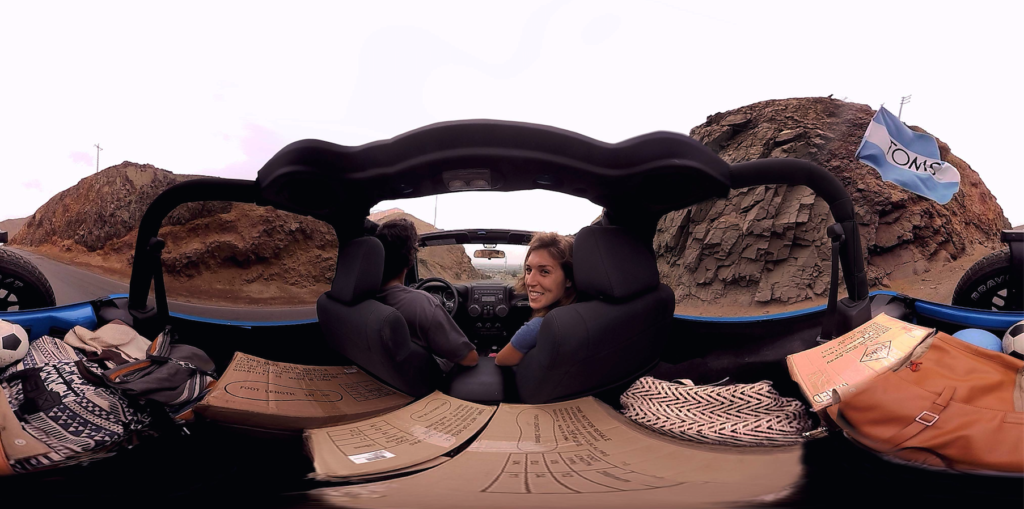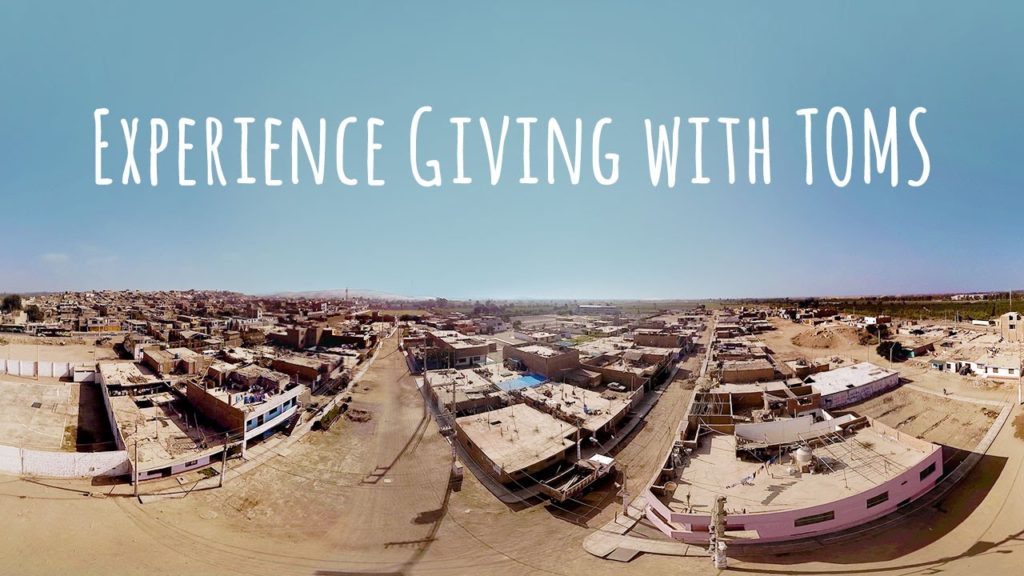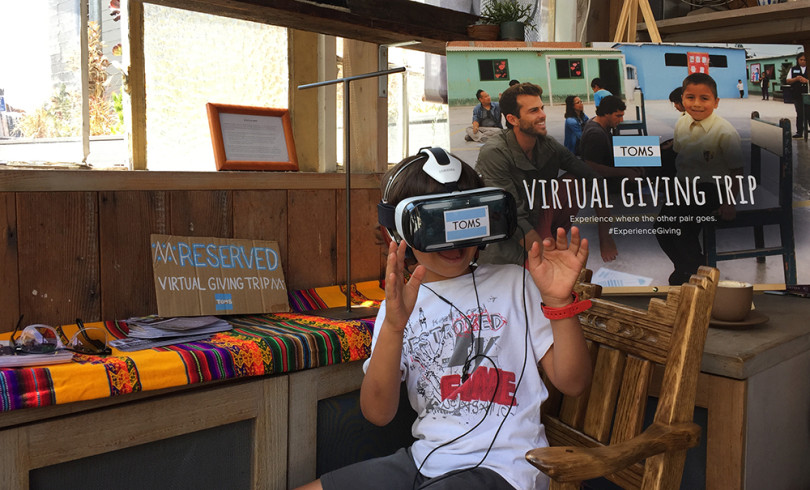 8. Live Streaming
2017, the year of the Live Stream. Similar to ephemeral content, this is as raw as social media can get … completely unpredictable and unscripted. Live streaming is currently available across both Facebook and Instagram and only viewable in that exact moment, once it's over it's gone for good.
Live streaming for marketing is popular for Q&A's with bloggers, celebrities, successful businessmen and women, as well as social news platforms such as Buzzfeed. In 2016 Buzzfeed News attained the highest Facebook live hit to date by broadcasting something as simple as an exploding watermelon experiment. The 45 minute live stream reached out to over 800,000 users. Another live stream success story comes from Tastemade, creating a series of videos, 'Tiny Kitchen', where real miniature dishes are made in a toy kitchen live streamed on Facebook Live, reaching over one million hits.
Take away: The people have spoken – they want to see their brands evolve in real time! So live streaming will start to take over every platform.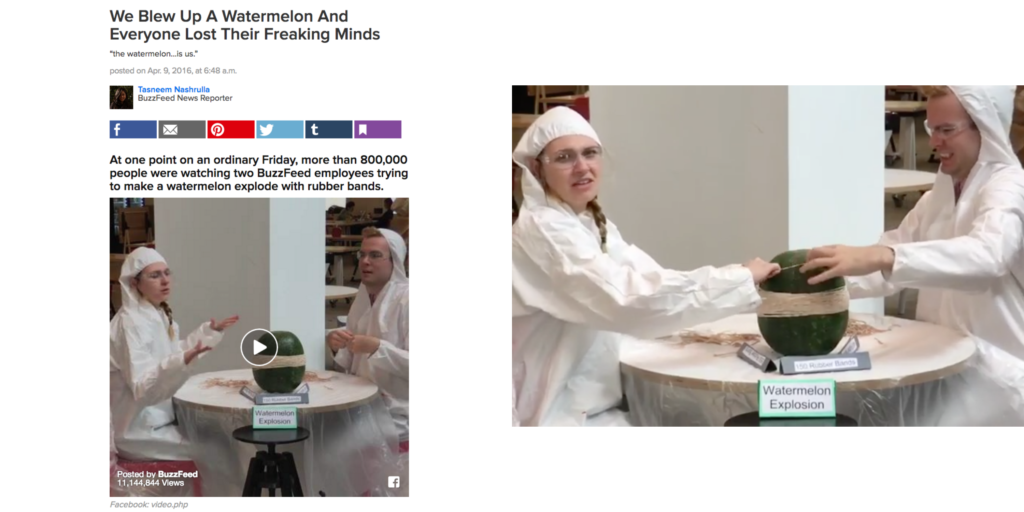 10. Real News
Social media now dominates the way people, in particular millennials, consume news..
Young people are turning to social media more than any other medium for their news, sending advertisers in search of new ways to reach audiences.
So how can brands reach and engage their audiences? From this, a number of social news platforms are making a conscious effort to post the real information and facts to their millions of users. 2017 is going to see the year that millennials seek out the facts rather than falling for scandalous click bait articles.
Take away: We'll see platforms strive to deliver factual, topical news and information. And in turn, it will be these platforms that will become the most popular.
10. Social Messaging
Following on with the trend of personalised content, brands are taking on social messaging in an effort to connect with consumers more instantaneously. Various social media platforms are being used by companies in an effort to respond better to consumers in a timely and more humanised manner.
And we'll see social messaging completely replace emails and phone calls to companies sooner than you think. Every year, as technology advances, customers are becoming more demanding and time conscious, wanting things done in real time. For complaints, questions, or queries, social messaging eliminates the often frustrating waiting time for a response.  
But what will this actually mean for businesses? Well, they're going to need to be on their social around the clock to respond to requests and to monitor activity. Interesting isn't it? That technology can advance so quickly and heighten demand for communication, yet someone still has to be on the other end delivering the communication.
Take away: Social messaging will become the key communication channel between brands and their consumers. Not only does social messaging offer a more direct line of communication, but it also guarantees more transparency and real time conversation.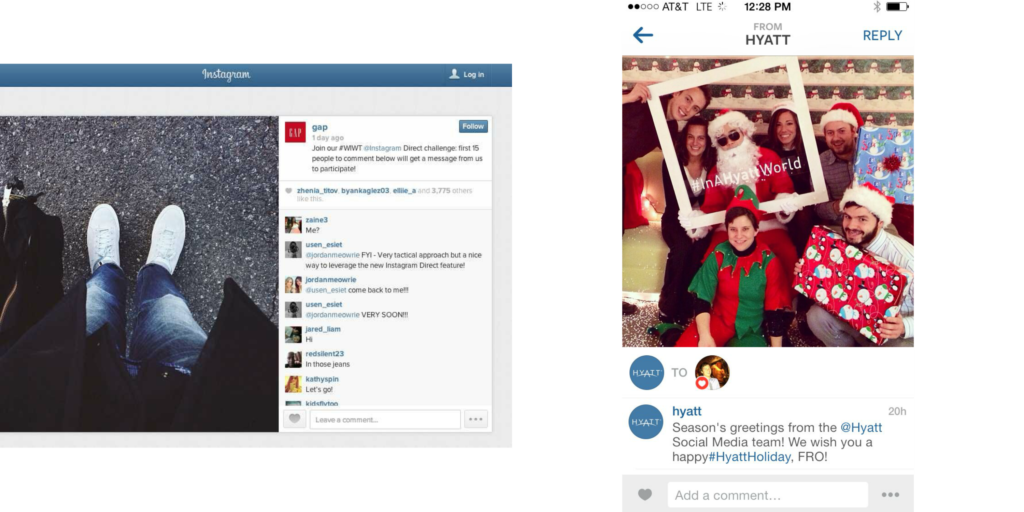 So there you have it, our forecasting for the top 10 social trends for 2017. Think we've missed something? Want to test out some of these trends? Need a social media presence for your business? Chat to our social media strategists today.
---
If you have a question and want to get in touch, contact us or call us 07 3198 4890. If you are interested in keeping up to date with Fuse, subscribe to our enews.