It's a new term that has taken the marketing world by storm – the social influencer.  Brands – large and small – have made influencer marketing part of their strategy as they see the scope for influential individuals to drive engagement and bring in new audiences. Brand advocates and social influencers are increasingly being used to advertise, promote and sell their products and/or services.
Our Fuse PR and Marketing strategists frequently utilise brand advocates, ambassadors and influencers to promote our clients' products and services. This month we give you the rundown on what influencers actually are, the difference between the various types of influencers, how you can find them, how they can help, and we dish out our opinion on whether they're really worth it. Read on!
So, what are they?
Often identified as 'the middle ground' between consumers and brands, social influencers are one of today's most popular marketing tools, and have proven to have a powerful influence over consumers due to their immense popularity in their own digital spheres. As models, fitness mentors, fashion bloggers, and foodies with up to millions of followers, influencers can reach even the most niche of markets with a single photo, making them the perfect tool for companies to use to increase their consumer base or brand awareness.
What's the difference between a social influencer and a brand advocate or ambassador?  In the simplest terms, a brand ambassadorship usually involves a monetary and long-term agreement between a brand and influencer.  The ambassador is essentially a spokesperson for the company, and would usually have expertise in the area that relates to the brand or product. An influencer will also have an affinity with the brands it promotes, but it's a shorter term, or one-off, arrangement sometimes involving a monetary exchange or often just the exchange of a product or service – and this could depend on the size of their following or engagement.  A brand advocate is more of a brand super fan or loyalist – they love the brand and its products and will post regardless of any exchange.
How can you find them?
The power of social media allows brands to source influencers with ease. Whether its research via social media platforms, or through the utilisation of companies such as Scrunch, an influencer directory website, the options are endless.
Programs  such as Scrunch and Tribe analyse and categorise influencers in relation to hashtags, locations, style and genre as well as followers and engagement. The result? Businesses are able to reach relevant and hopefully 'influential' influencers to represent their brand, thus increasing the chance of return on investment – without the hassle!
A relatively new, and potentially very useful, 'breed' of influencers is the virtual world of YouTube stars. This ever-growing collection of individuals has developed extremely large followings and fan bases through simply posting lifestyle, makeup, gaming or entertainment content to unique personalised platforms. Companies are now recognising these online personalities and utilising their respective brand power by entwining their product and services into the videos. The platform allows the viewers to relate to the influencer more closely, to empathise more deeply, and form a more personalised relationship (from the viewer's perspective anyway). YouTubers are typically authentic and relatable in exposing their lives and telling their stories to the world and ensure their viewers feel valued and engaged. This develops a sense of closeness and therefore a high level of trust, which is vital in the marketing world. People see YouTube stars as not only idols and entertainment, but as their friends.
A YouTube Example
Among the beauty blogger sphere, Vanity Planet skin brushes are consistently featured within YouTube videos. The brand has been particularly clever in selecting their relevant market and ensuring a large reach for each of their products. Vanity Planet has partnered with over 1000 YouTube influencers; some exceeding millions of subscribers. They strategically feature in videos such as 'Skin Care Routine', 'Night Time Routine' and 'My Beauty Regime' to maintain a subtle marketing approach while still holding an important role in the video. Vanity Planet often offers discount codes to video viewers; providing greater incentive to buy the product (which obviously works if your favourite beauty guru says so!).
Not only do businesses gain from this exchange, but many influencers rely solely on the  income from YouTube payment and brand collaboration. A small fee on the business' part will assist the YouTuber to grow and expand their channel – it is a mutually beneficial relationship and a superb marketing tool.  However, it's important that the content remains authentic or YouTubers stand to lose their audience …  and yours.
How can brand influencers help your business?
Brand influencers have been used by major global companies, from Disney to Chanel. Here are a couple of brief case studies that explain how some of the world's largest brands have utilised influencers to their advantage.
Case Study #1: GAP Clothing
The implementation of the marketing campaign GAP Styld.by, was a brand influencer success story for GAP Clothing. The label enlisted six of the internet's most popular fashion bloggers / influencers, to share social media posts styling GAP products together with items from other brands – the philosophy here that no one dresses from head to toe in one label.  Share buttons allowed users to share across multiple platforms, posts were also linked to partner brand sites and therefore reached new audiences, and engagement was high. The campaign was simple yet successful – utilising relatable and popular influencers for strong brand partnerships and using creative content that drove shares and engagement.
Case Study #2: HiSmile
A true brand influencer success story, HiSmile launched their company to consumers via Instagram and transformed their basic teeth whitening product into a well-known and highly regarded brand. Utilising models, reality TV stars, high profile celebrities, and other online influencers, HiSmile leveraged themselves to become a dominating leader of the industry. Selecting 'aesthetically pleasing' individuals with established followings to promote their kits, the product appeared not only extremely desirable but also well established, even though they'd only spent a short time in the market. The online nature of Instagram also allowed the brand to gain global recognition and boosted their shipping and overseas production rights massively. HiSmile also encourages people to use their hashtag #hismile to become part of their brand community and further their engagement and interaction.
As a brand advocacy tool, influencers' are gaining popularity amongst companies big and small, due to the fact that a consumer's trust is largely placed in an influencer over the actual business itself. Consumers willingly follow various influencers on social media platforms, trusting in their authenticity and relatability, and therefore eliminating adblock technology used against traditional digital advertisements. This greatly assists with cut-through for businesses, and helps explains why influencers are necessary in today's marketing world.
Are they really worth it?
Influencers can be costly, and measuring the return on investment when using them is not always easy or accurate to obtain. Contracts with influencers are rare, and there's a risk they take the product or service and offer no reciprocal support. Reviews on the success of brand influencers are mixed, however as word-of-mouth marketing becomes an ever more powerful tool in influencing consumer decision making, not utilising brand influencers for marketing campaigns would be a mistake in today's technology-driven landscape. Fortunately, considering the various media platforms now available, the most desirable markets are accessible and can be reached with the click of a button.
Want to dip your toes into influencer marketing to assist your business? Need a social media strategy that sets your brand apart from the rest?
Contact our marketing strategists today.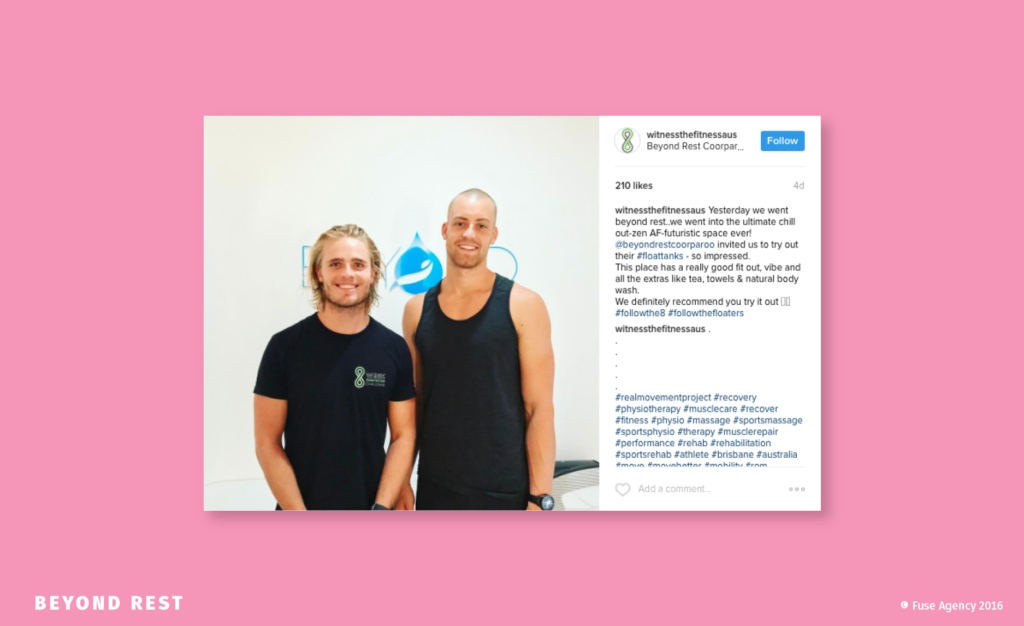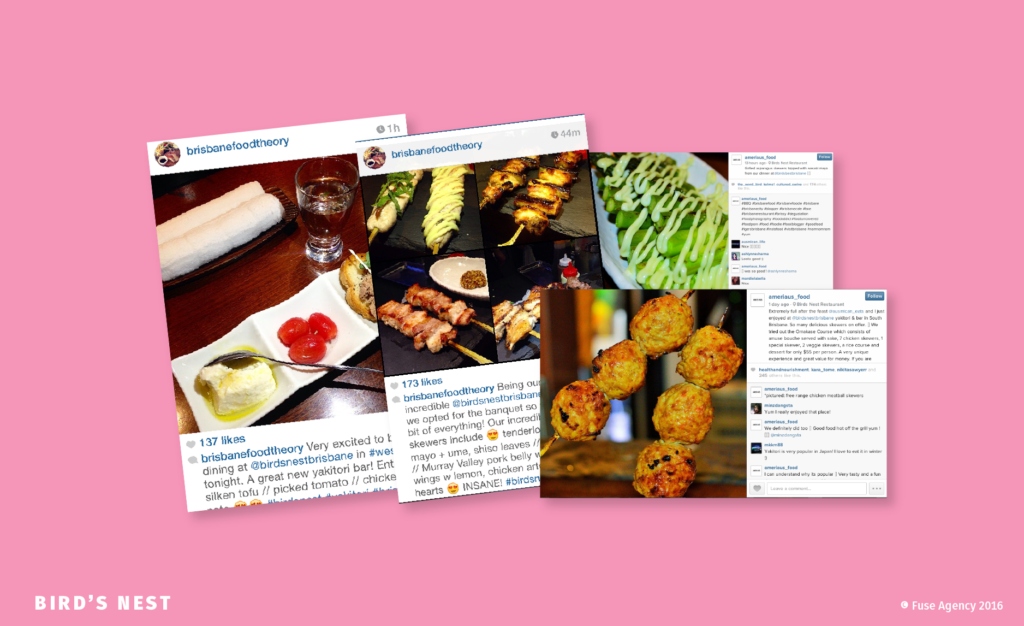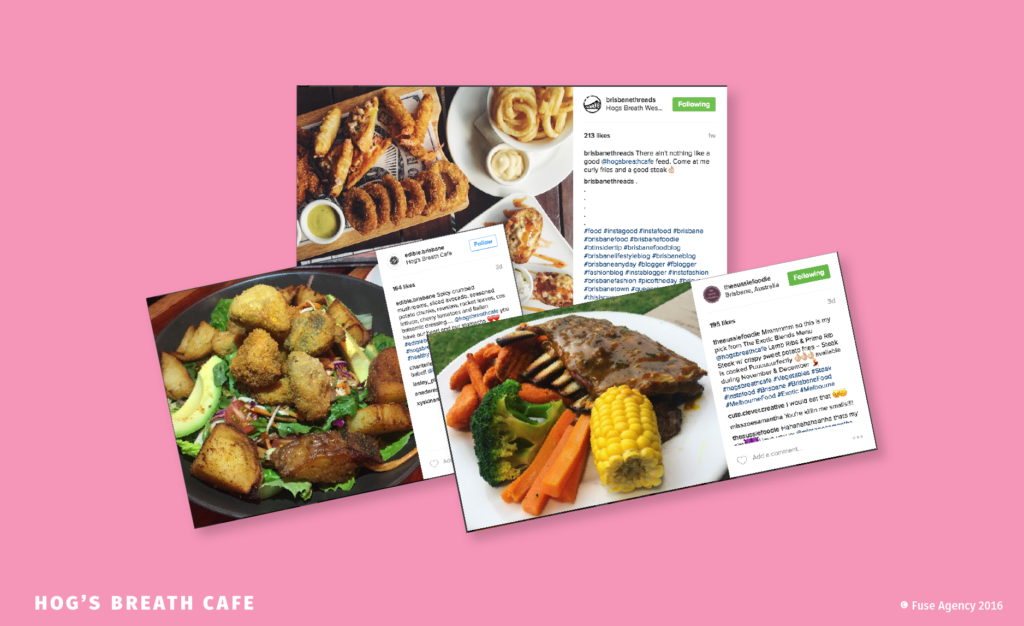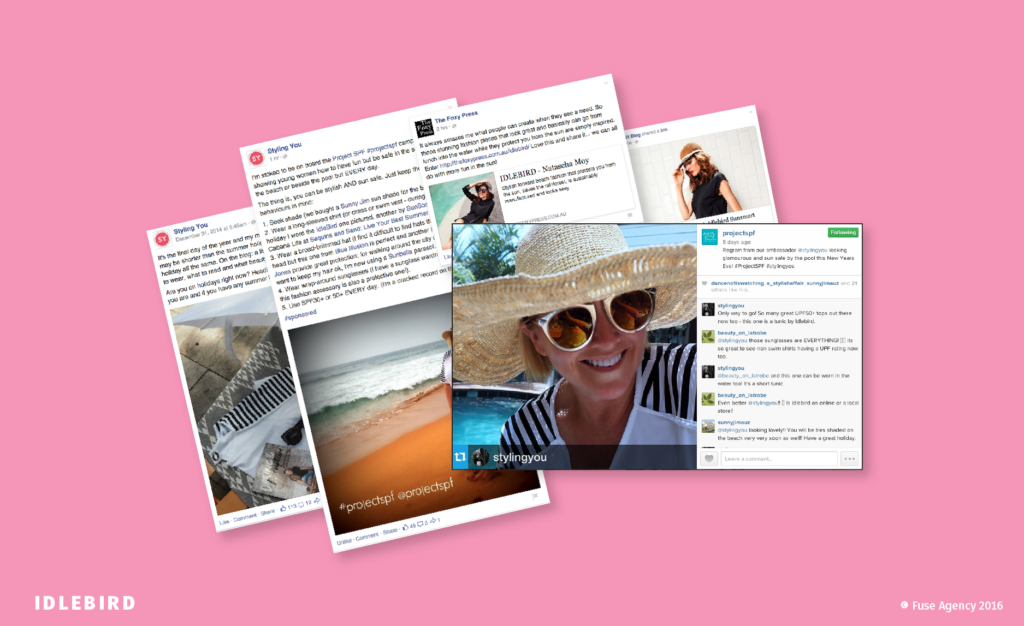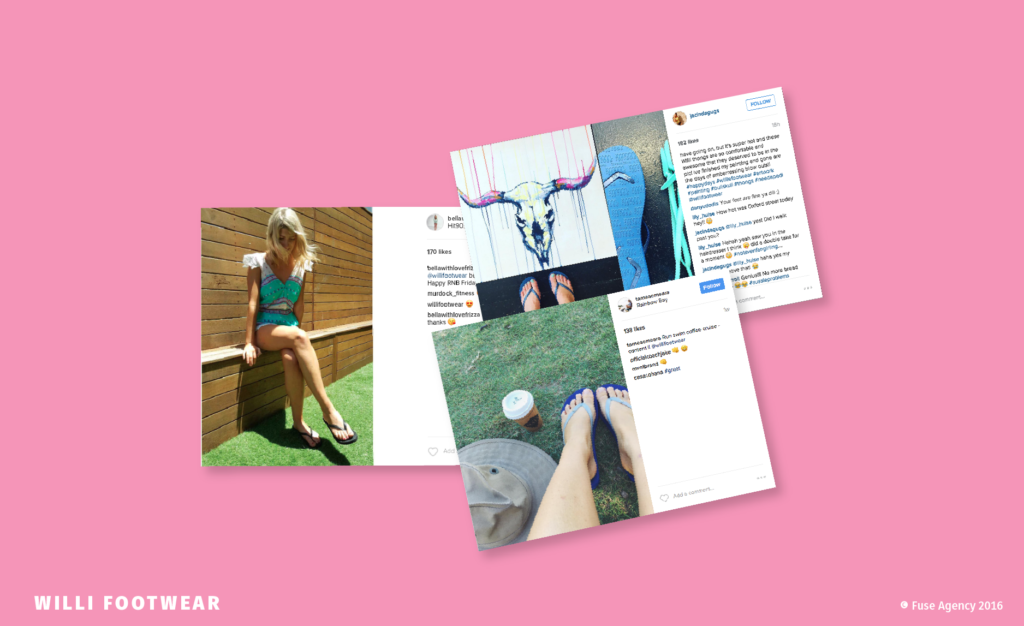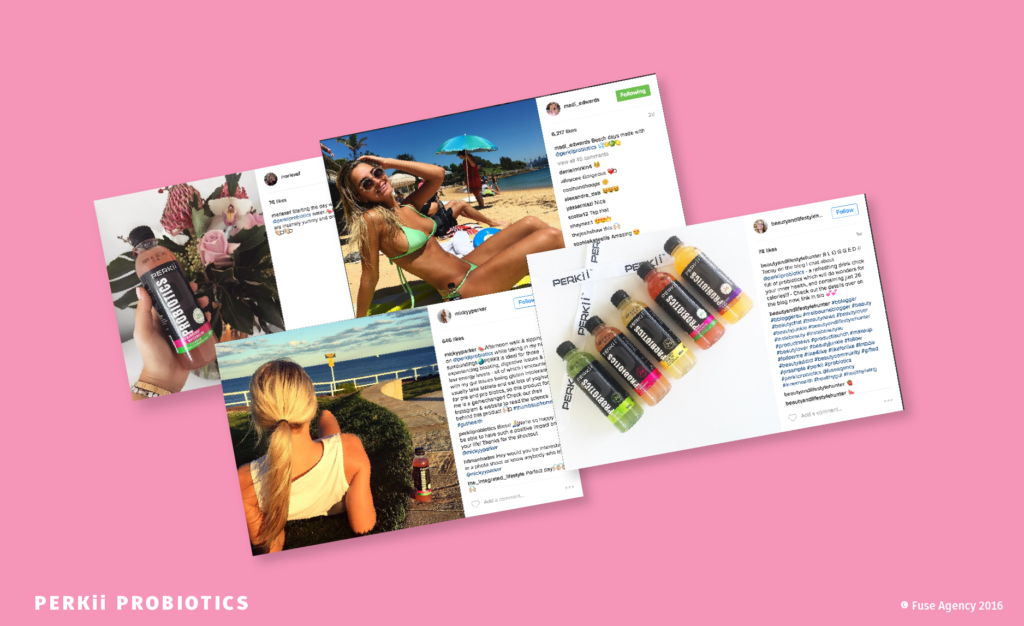 ---
If you have a question and want to get in touch, contact us or call us 07 3198 4890. If you are interested in keeping up to date with Fuse, subscribe to our enews.