Gumtree (Rebrand by Koto – October 2016)
2016–2017 seems to have been the time for businesses to review their position and refresh their brand. Companies such as Uber, Mastercard, Premier League and more recently Foxtel, Suncorp and Gumtree have all taken the leap to refresh their identity to make sure they're keeping up with the changing trends of their target markets.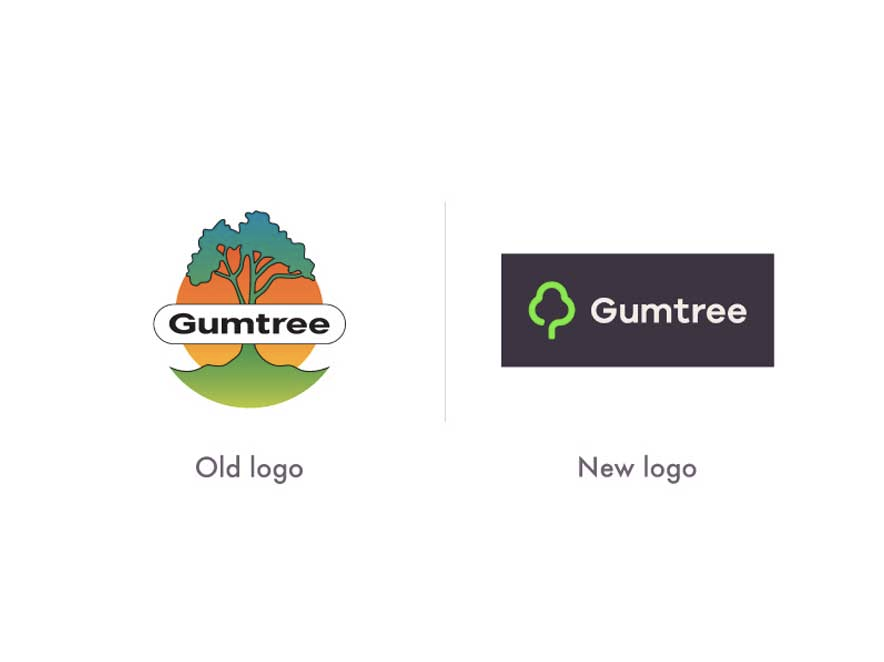 After 10 years of being one of the top online Australian marketplaces, the team at Gumtree have refreshed their iconic brand image. In 2016, London studio Koto has redesigned Gumtree's fantastic new brand which is steadily being rolled out, first in the UK and just recently here in Australia—and they nailed it with a minimalistic and simplified version of their well-known tree graphic and a modern type refresh. 'This is Gumtree. Australia's local marketplace'.
"The previous incarnation of the logo was based in the brand's founding story. We started with an open mind and explored both tree and non-tree solutions. It became clear through consumer research that a tree was not just expected, but wanted as part of the brand. We created a new simpler tree to make it more own-able. Keeping all the positive natural connotations of growth, stability and diversity whilst making an instantly recognisable icon." – Koto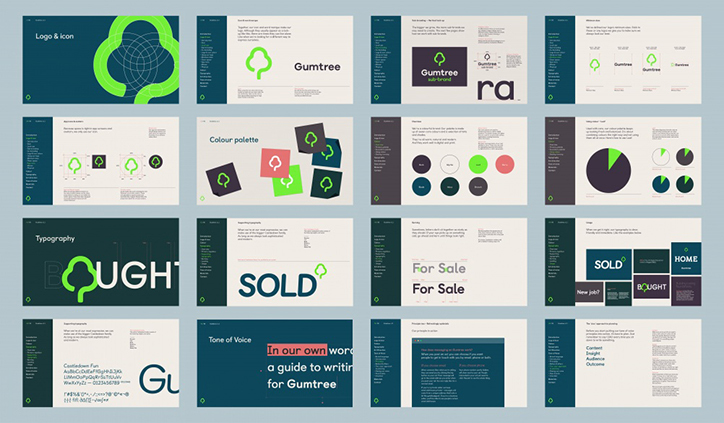 It's great to see that they didn't try to rush too much of the redesign process and kept the community in mind and the core of what makes Gumtree one of the best online marketplaces in Australia. It's important to take user feedback into account, but it's more important to make sure that it works. Part of their rebranding work meant having a team of analysts reading the data from their millions of users.
"As with all changes we make at Gumtree, the rebrand has been driven by user feedback. While we knew our users were ready for a sleeker and more contemporary design, a rebrand has to be more than a new lick of paint. We wanted to ensure we addressed some of the areas our users, and non-users, said could improve their experience on our site and in our community." – Gumtree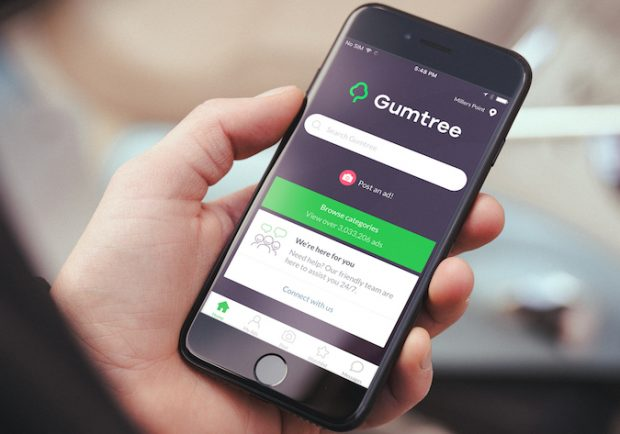 It's not just the logo that's had the updated treatment either, the website has received an overhaul to increase speed and introduce a bunch of new features. Users will have plenty of new options for searching through items for sale as well as access to 24/7 live chat and PayPal services. To my mind, one of the best components of the rebrand was the multi-channel marketing campaign across TV, outdoor and digital. The campaign draws a parallel between popular international marketplaces, and 'Gumtree' as Australia's national marketplace which ties back into their new brand phrasing 'This is Gumtree. Australia's local marketplace'.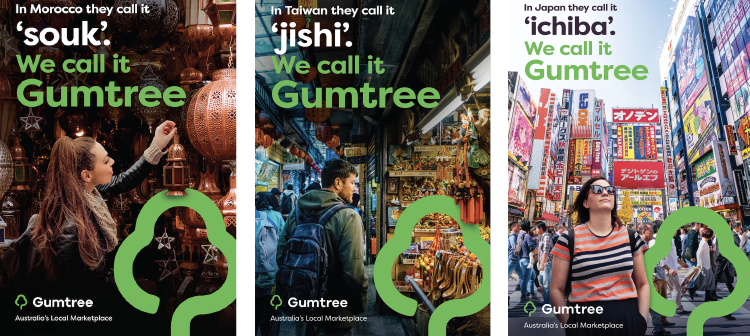 I really like the new brand roll out and campaign, and I think they've definitely touched on the core of what Gumtree is – a community based online marketplace which is just as simple and straightforward as dealing with a merchant in person. Not surprising though, as James Greenfield who currently heads up Koto was previously involved with Design Studio and they have a proven track record for some great designs that delve deep into the centre of what a business needs.
If you are looking to refresh your brand, don't hesitate to get in touch with us and we'll work with you to deliver a reinvigorated look that talks to your audience.
---
If you have a question and want to get in touch, contact us or call us 07 3198 4890. If you are interested in keeping up to date with Fuse, subscribe to our enews.