New Clients
August started off on a high with the addition of two new clients to the Fuse family.
Onfit Training College
We're proud to welcome Onfit Training College – an RTO that are leading the way in online health and fitness education. Established over 10 years ago, Onfit is a prime example of family-owned business that has achieved huge success through their  commitment to remaining humble and authentic in the face of national competitors. The Onfit team are dedicated to the cause of promoting healthier, happier lives for all Australians and we're so excited to be apart of their journey! We'll be assisting Onfit across a range of areas including PR and digital marketing.
Platinum Plus
We also welcome Platinum Plus – a new, plus size womenswear label. Platinum Plus was created by Angela, a plus-sized woman frustrated with the lack of options available to her. With much of the current offerings in the market lacking in quality, style and more often than not ill-fitting, Platinum Plus will bring a welcome change to plus-sized women. Fuse will be working closely with Angela to develop a PR campaign, social media strategy and integrated digital marketing strategy with a focus on boosting the label's coverage, awareness and engagement. The Platinum Plus brand is set to launch online following the very first showing of their Spring/Summer range at the upcoming Mercedes Benz Fashion Festival in Brisbane from August 27-31. Check out their Facebook page here.
Look out for some more new clients next month.
New Team Member
Welcome Marlowe Jacobsen!
Marlowe is an account coordinator at Fuse Agency. She attended the University of Wisconsin – Madison, graduating with a degree in Strategic Mass Communications from the nationally recognized School of Journalism. During her education, she focused on the areas of public relations and marketing, also accomplishing a secondary degree in Digital Studies.
Before coming to Fuse Agency, Marlowe completed internships at Ketchum and Jasculca Terman in Chicago where she refined her skills in social media, marketing and public relations. Her clients have spanned a variety of industries including food, health, technology, non-profits and the arts – ranging from Fortune 500 companies such as General Mills and ConAgra Foods, to small, niche operations such as the Chicago Shakespeare Theatre.
Marlowe conducts a range of operations for Fuse Agency including client communications, content creation and campaign management.
During her spare time, you will find Marlowe adapting to life in sunny Brisbane – checking out as many coffee shops, cafes and restaurants as she can. You can also find her regularly video chatting with her family and goldendoodle, Panda who live in Wisconsin. She already loves Aussie culture, even though she is entirely confused by the country's love of vegemite.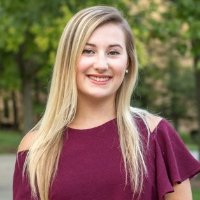 ---
If you have a question and want to get in touch, contact us or call us 07 3198 4890. If you are interested in keeping up to date with Fuse, subscribe to our enews.