Fuse has been working with the RFDS since December last year and we've undertaken a variety of jobs for them, including designing billboards and media collateral. Now we're helping out with their Tax Appeal Campaign which will go out to the public to help raise  much needed funds.
Fuse has been responsible for the design of EDMs, donation letters and slips, as well as stylish envelopes designed to entice recipients to open and donate. The project has been a strategic one where much thought and expertise went into creating designs that would engage, inspire and encourage people to action by donating to this cause…it's one that we could all need at any time.
It's not too late to donate! See the website for further information https://www.flyingdoctor.org.au/support-us/.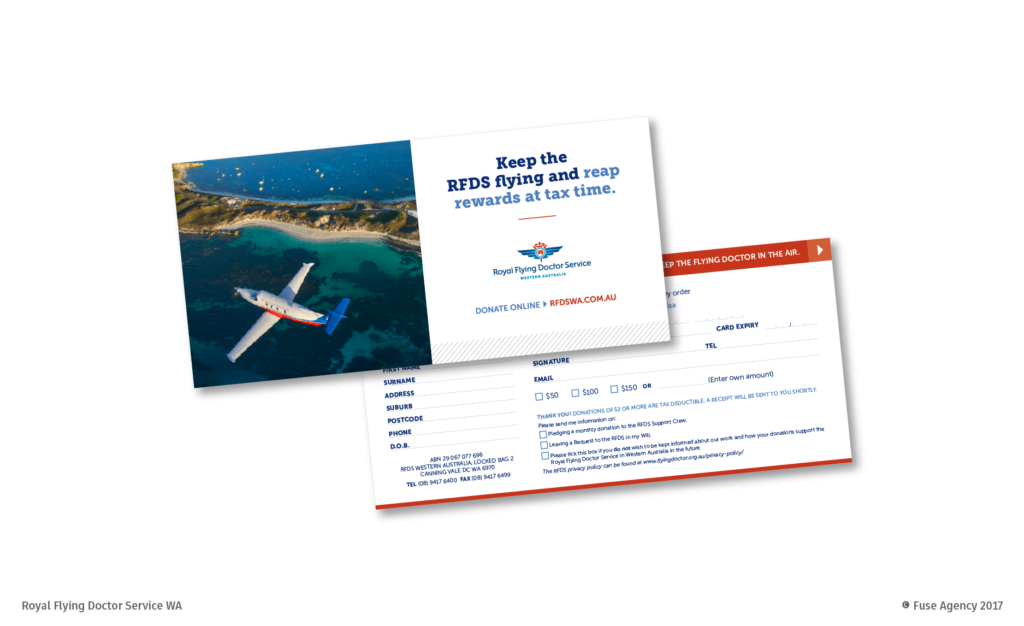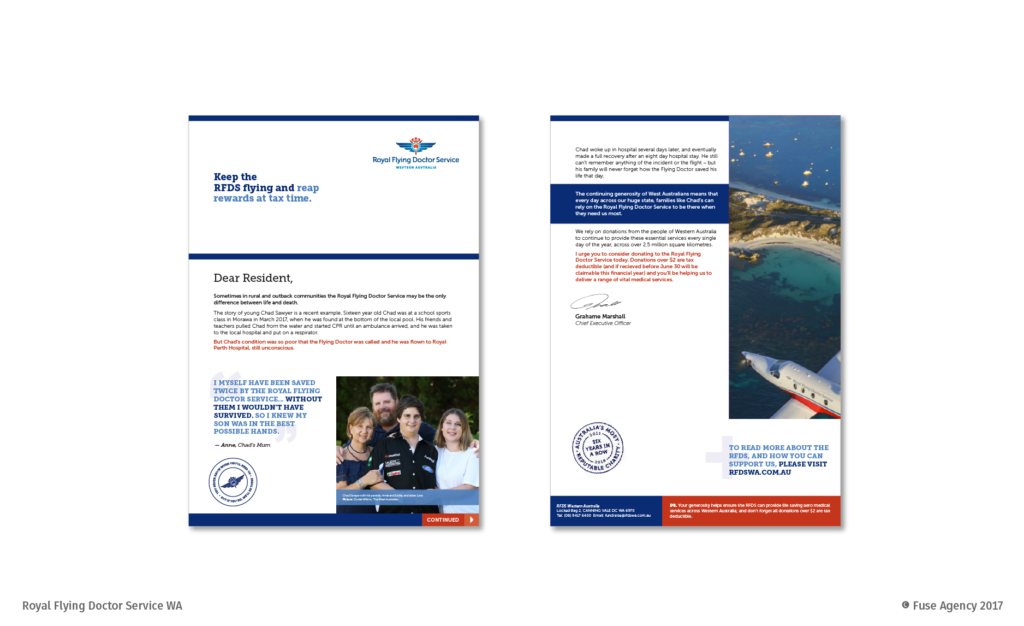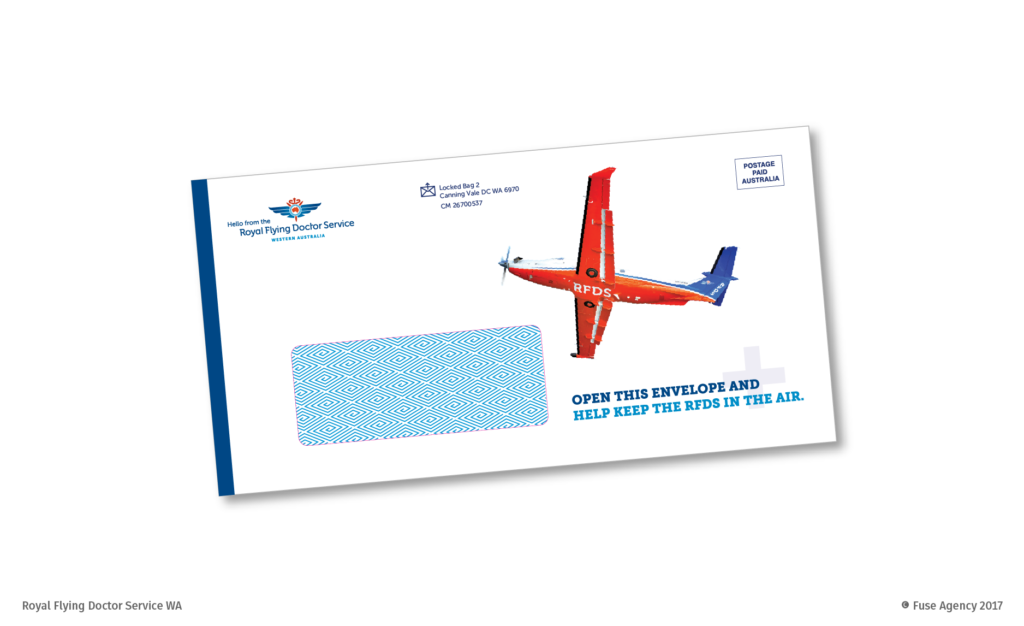 ---
If you have a question and want to get in touch, contact us or call us 07 3198 4890. If you are interested in keeping up to date with Fuse, subscribe to our enews.