We've been working with Recon Solutions, one of Jeff Horn's major sponsors, for nearly 2 months and we are only days away from the BIGGEST fight Australia has ever seen when Brisbane's Jeff Horn will take on the legendary Manny Pacquiao!
The campaign has been a knock out so far (see what we did there). We started by ensuring Recon Solutions had a highly engaging Facebook page. We created unique banners and imagery so the look and feel was corporate and in-keeping with the brand identity, but still friendly and accessible. Through an almost entirely organic approach using relevant content, the page has grown to over 600 likes, with two competition components helping to bolster engagement. In its first few days, one of the competitions achieved 215 shares, 195 comments and a reach of over 25, 000.
We've also been implementing a targeted PR campaign to help put Recon and its services more prominently on the map. Feature articles with key messages have been coming out thick and fast with lots more to come, and a partnership with two of Brisbane's key radio stations will help ensure anyone seeking a recruitment specialist in the IT sector knows exactly who to call.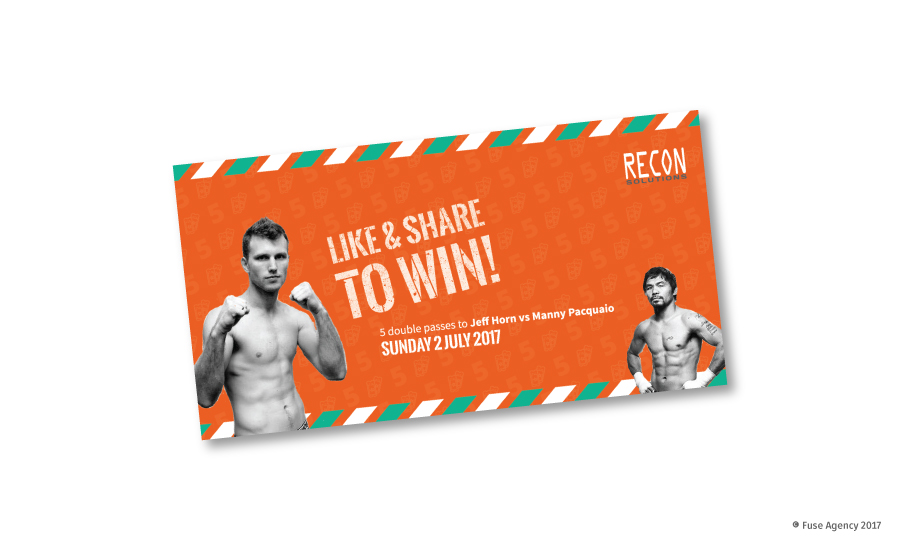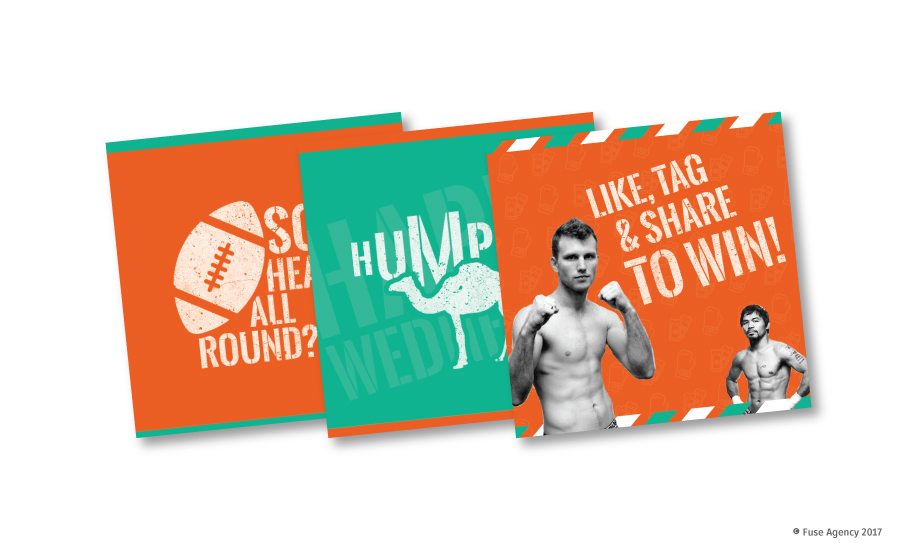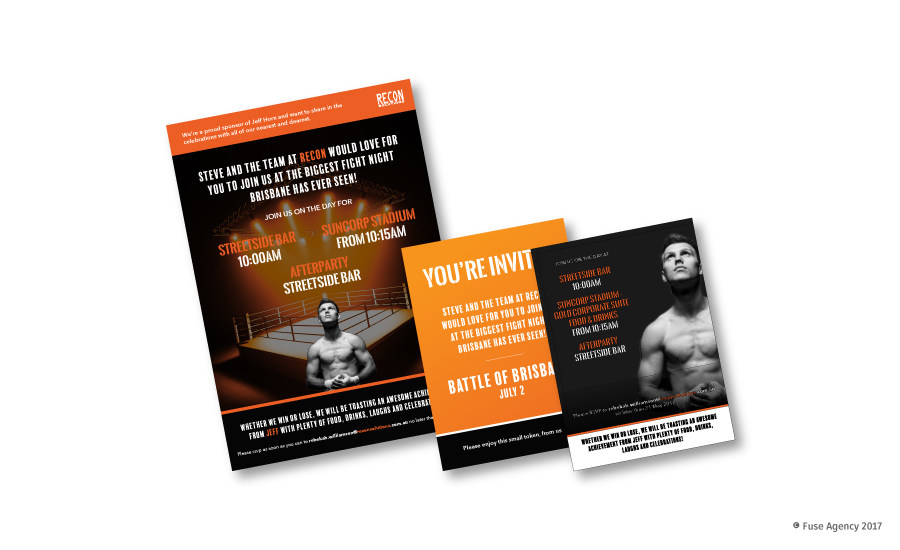 The brief
Recon Solutions is one of Australia's leading IT recruitment specialists and engaged Fuse to help maximise exposure around them being one of Australian boxer, Jeff Horn's major sponsors in the fight against world champion, Manny Pacquiao at Suncorp Stadium.
The client's simple objective was to have everyone know who Recon is and what Recon does – especially as the brand is about to appear everywhere in the run up to the fight. While it was important for general brand awareness, a key component of the campaign was to have Recon Solutions 'seen' in front of potential clients.
What we did
Fuse Agency implemented a PR program around 'business sponsorships' which allowed us to use the 'big event' newsworthy angle, but also appeal to business publications that would attract the target market. A business sponsorship opinion piece, as well as a media release on the sponsorship story was seeded to relevant media.
To ensure wide reaching brand awareness, Fuse secured promotional opportunities in the run up to the event with two key radio stations. This allowed Recon to do a ticket giveaway every day, across two stations, gaining many on air name checks for a week when hype around the fight was elevated.
In addition to the promotional content, Fuse was able to secure an editorial video feature to run across digital channels to complement the promotion.
As Fuse is a fully integrated agency, we were also tasked with establishing an online Facebook community for the business at the time where the spotlight would be on the brand. Fuse designed the look, feel, tone of voice and design features for the new Facebook page. Within the first two weeks of creation, the Facebook page had grown to 500 followers organically with no advertising spend which provided a great base to then implement a growth and engagement driving campaign. The Fuse team continue to grow the channels through tactics such utilising custom audiences for targeting, running engagement and like driving campaigns and a targeted advertising strategy.
The results
The results of the PR program significantly increased the Recon Solution brand awareness across Brisbane and nationally. Wide reaching media features were secured across local and national broadcast, online and print media.
The social media campaign has given Recon Solutions an online community which they never had previously. This platform allows the business to continually speak to its community and potential customers and continues to flourish.
---
If you have a question and want to get in touch, contact us or call us 07 3198 4890. If you are interested in keeping up to date with Fuse, subscribe to our enews.