We were beyond excited to have been appointed to execute a multi-tiered campaign for the documentary, I am Heath Ledger.  The documentary comes almost ten years on from the legendary actor's shock death and offers an intimate look at his life, as told through a rare collection of home videos that he shot himself, as well as interviews conducted with his family and friends including his sister, Kate Ledger, musician Ben Harper, actor Ben Mendehlson, and Brokeback Mountain director Ang Lee.  
Fuse Agency was tasked with first designing and developing a website, followed by managing a social media campaign including creation of all content, executing a vigorous digital adwords campaign as well as a national public relations campaign – all designed to capture an audience and get them into the cinema for the limited one week release from May 11 – and all within 4 short weeks. And success!
It's with both delight and relief that I can announce I am Heath Ledger enjoyed a huge opening across the country on May 11, and as a result will play for an extended season in most cinemas, and also release in 20+ additional regional locations from May 25.
We've had a blast managing the social media, public relations and digital campaigns for this project and more so because we captured the audience and made this a must-see event.  It's not too late to see it, so check out participating cinemas at the website www.iamheathledger.com.au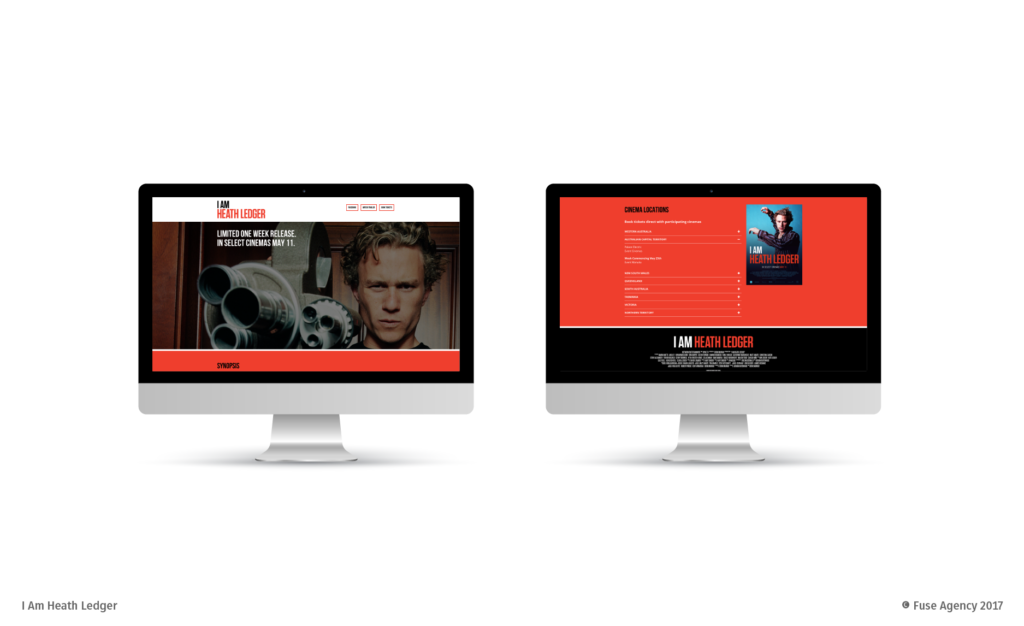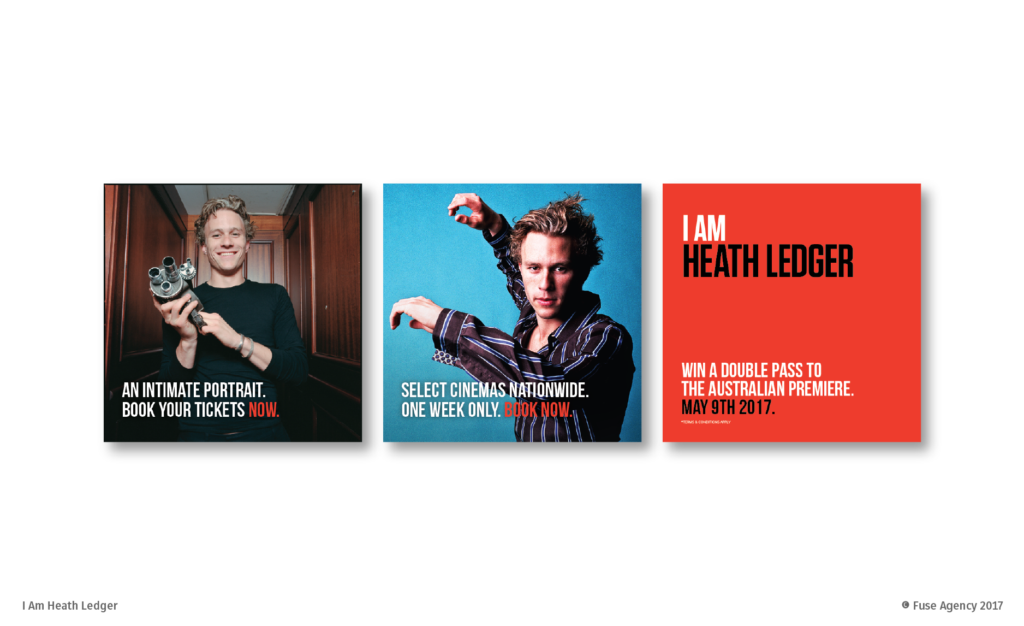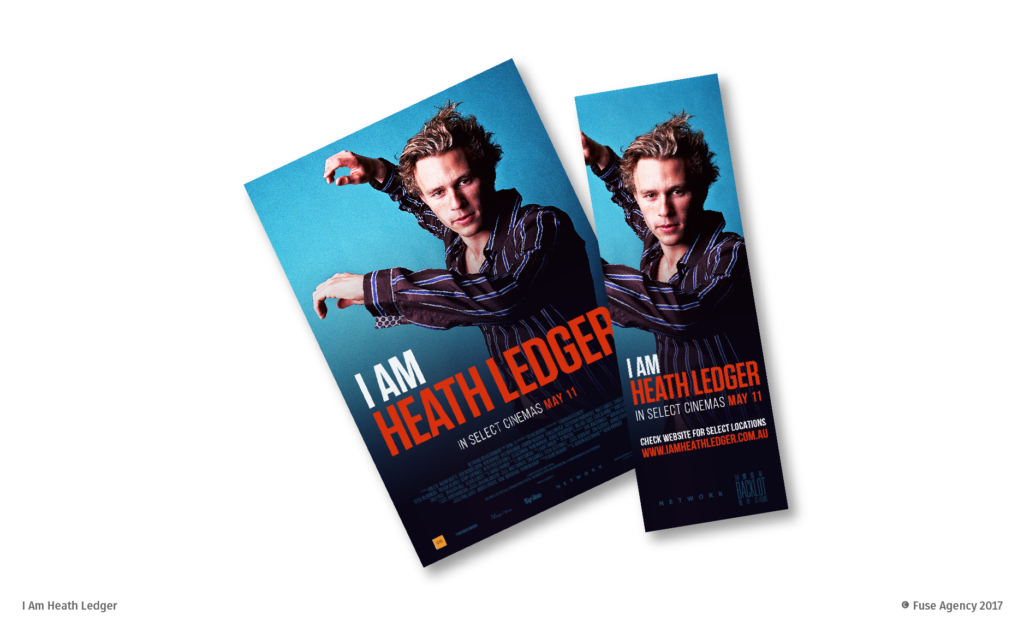 ---
If you have a question and want to get in touch, contact us or call us 07 3198 4890. If you are interested in keeping up to date with Fuse, subscribe to our enews.