Fuse Agency was tasked with facilitating a broad campaign for this inaugural event that took place in February 2016, commencing with developing the branding, website and supporting collateral including sponsorship proposals and marketing kits.  
Fuse went on to undertake comprehensive PR and Social Media management, which were the cornerstones of the campaign and instrumental to the success of the event in selling out 450 tickets and raising over $60k for Variety Qld – the Children's Charity.
PUBLIC RELATIONS
Several media releases were crafted and distributed throughout the course of the campaign to a wide variety of media in areas of lifestyle, entertainment and business.  These included, and were not limited to: event and tickets on-sale announcement, MC announcement, charity and sponsor updates, and media alerts for photo opportunities on the night of the event.
The PR campaign garnered great results across mainstream and niche media, both pre and post-event, and was an integral element to selling out the event.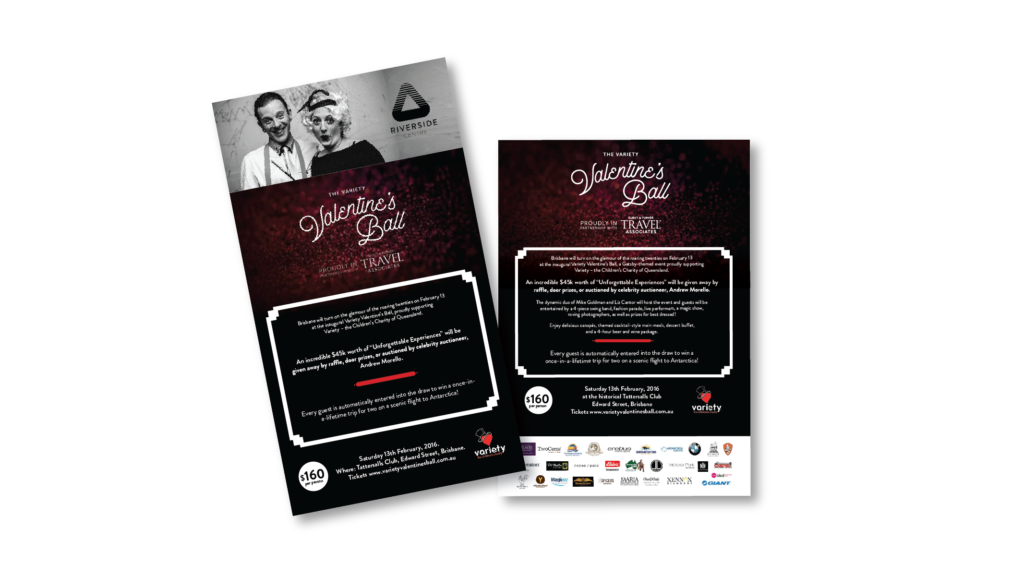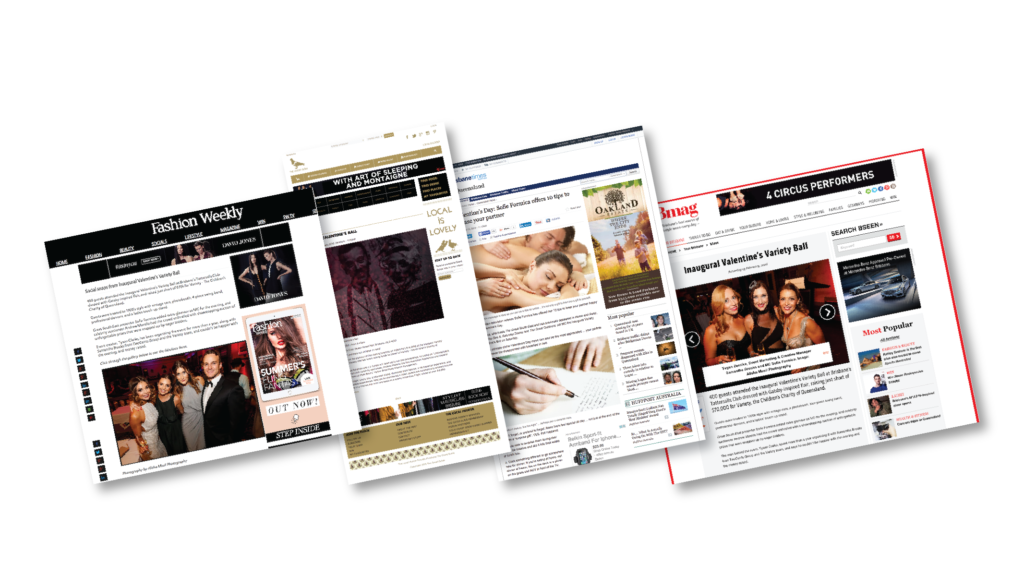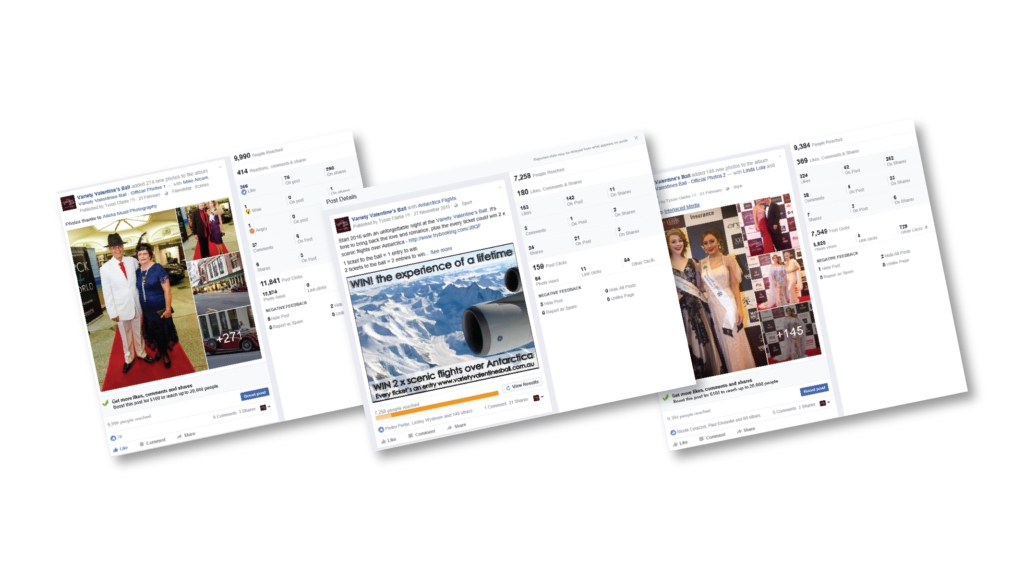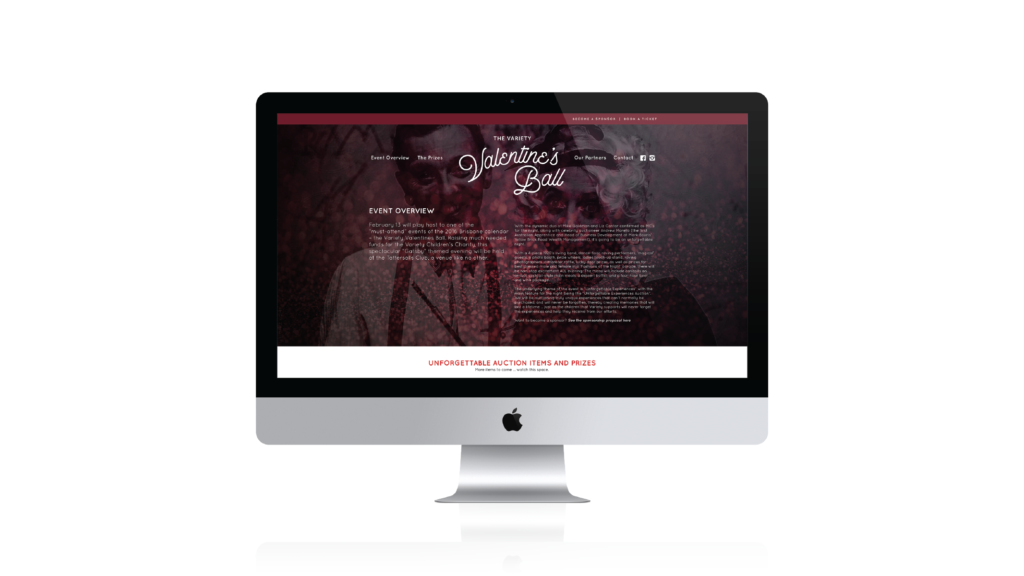 SOCIAL MEDIA
Fuse Agency developed Facebook and Instagram pages for the Variety Valentine's Ball and went on to research, craft, schedule and manage posts on these platforms to drive followers and engagement, and high public awareness of the event.
The page grew organically from 0 to over 400 followers very quickly and engagement on some posts reached 10,000 followers.
Fuse Agency is delighted to have partnered with Variety again to launch the 2017 event which will take place on February 11.  See the website here. 
---
If you have a question and want to get in touch, contact us or call us 07 3198 4890. If you are interested in keeping up to date with Fuse, subscribe to our enews.