OCT 26/2017: Our work on the Cape to Cape MTB 10 Year event began a year out from the iconic race with the development of a logo for the special anniversary.
We went on to create all the usual collateral incorporating the new logo design – including a special Riders Jersey, the 40-page Rider Guide magazine, merchandise, signage, billboards, posters, print ads, digital assets, and much more in between. As this year was the 10 Year Anniversary, particular attention was paid to making sure everything we created conveyed the celebratory vibe that everyone has contributed to over the last decade, from the organisers and riders, to the spectators and sponsors. The event has just wrapped for another year and we loved seeing our designs throughout Margaret River and the jersey proudly worn by all riders.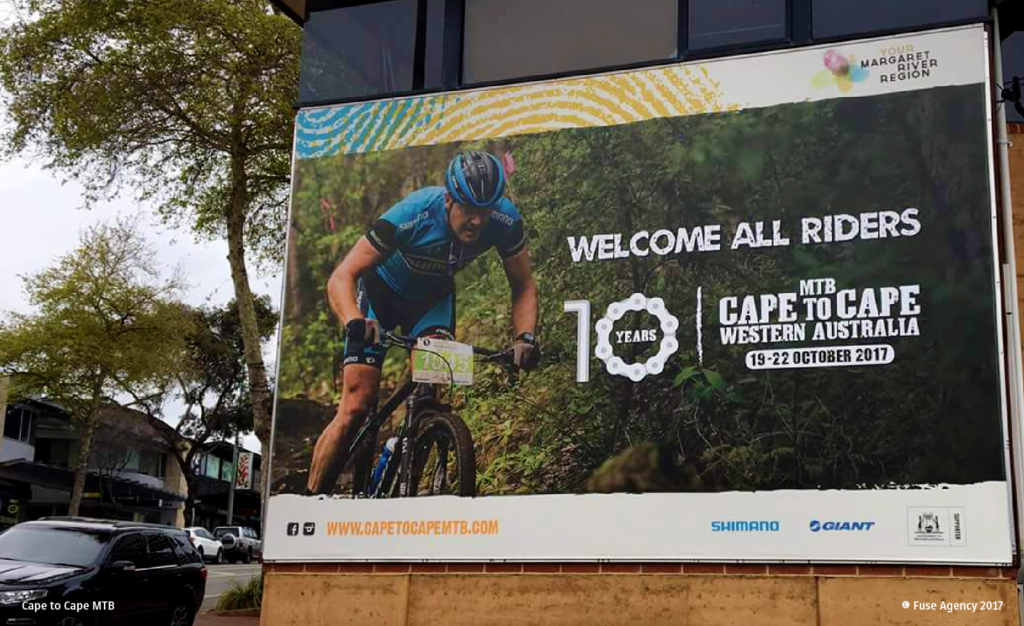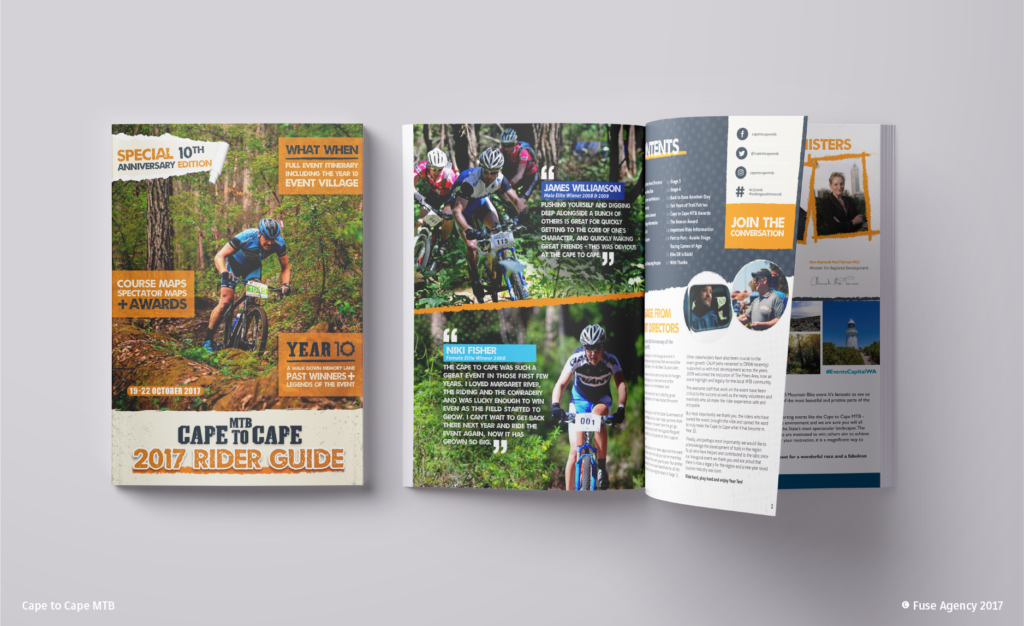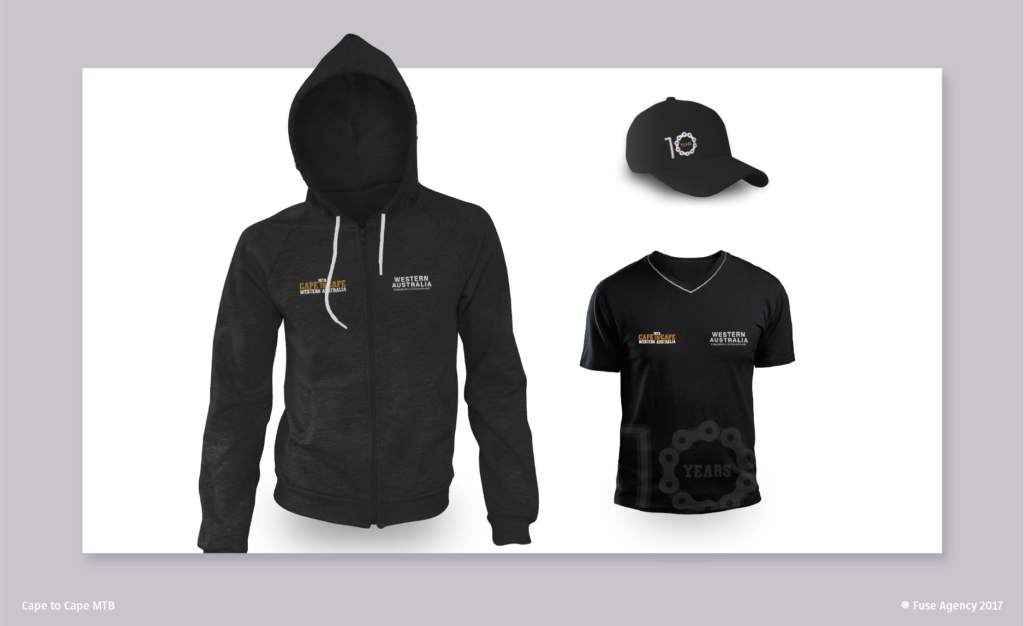 NOV 17/2016: We've been working with Cape to Cape MTB, Western Australia's epic mountain biking event for over five years. First held in 2008, the event now holds its title as Australasia's largest MTB multi-stage endurance race, attracting over 1300 competitors in 2015.
Held in the magnificent South West of Western Australia, the major mountain biking events brings the community together to showcase the fabulous countryside that riders enjoy year after year. To assist Cape to Cape MTB in their most recent event, held on October 19-22, 2016, Fuse Agency was tasked with establishing an integrative digital marketing campaign, with the aim to expand audience reach, drive ticket sales, and grow the company's name in the digital sphere.
After a sold out 9th year event, Cape to Cape MTB has asked Fuse to execute another digital campaign, this time to launch the 10 year anniversary event for early bird tickets and event awareness. The 10 Year Cape to Cape MTB in 2017 will run over 4 days with lots of festivities planned, a whole new course consisting of 4 Margaret River Special Stages plus a 10 Year Cape to Cape MTB Commemorative Jersey for each rider, designed by Fuse.
Fuse designed all-new 10-year branding for the event, as well as campaign collaterals and a digital strategy to both engage past participants and increase awareness with new audiences. We have a host of insights from the previous campaign and look forward to generating some immense results for the 10 Year event.
This years event campaign generated 425,166 Impressions to people interested in Cycling, Outdoor Activities & Remarketing in and around Perth. This resulted in 640 Clicks, with an additional 70 View-Through Conversions, all of this was achieved with an ad budget of $600 due to highly specific targeting parameters and efficient CPC's.
Website traffic grew in line with our efforts, supported by an increase in organic search results due to this high Impression-focused branding campaign, and achieved an outstanding result for our client over a short campaign.

---
Looking for increased results with your business? Get in touch with us to see how Fuse Agency can help you.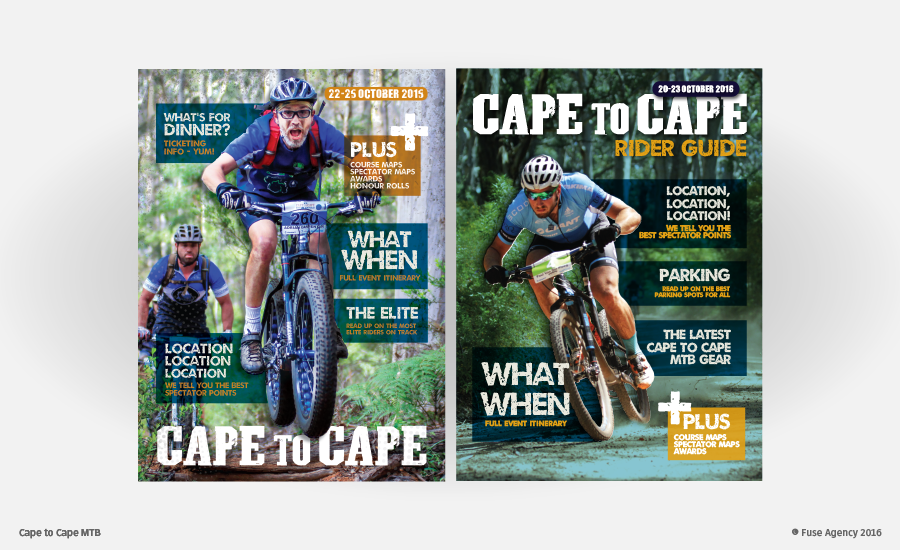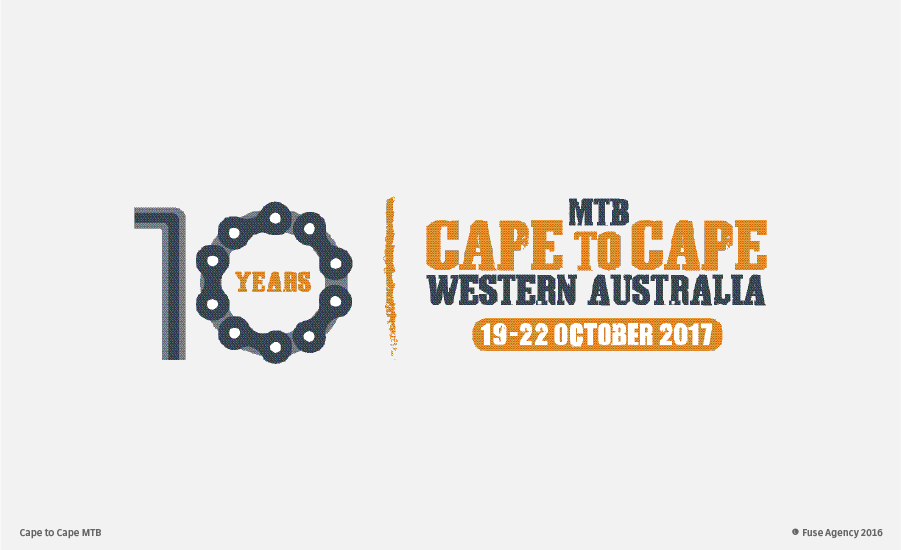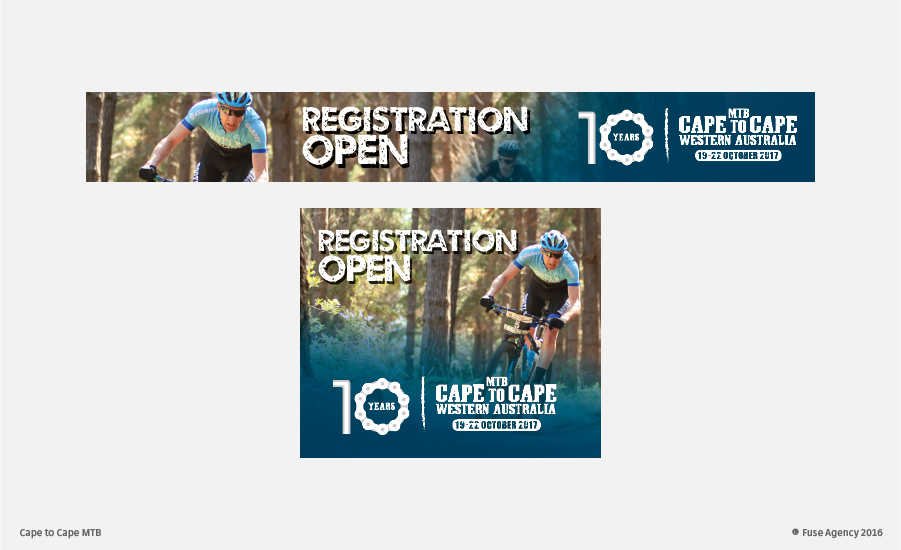 ---
If you have a question and want to get in touch, contact us or call us 07 3198 4890. If you are interested in keeping up to date with Fuse, subscribe to our enews.