The Client
Fuse Agency has worked with Queensland-based, premier security company, CAP Security Services, for over two years. Any huge Queensland event, you name it, the CAP team will be there. From electrifying sporting matches at the Gabba, Suncorp Stadium and 1300SMILES Stadium, to local festivals and concerts from the biggest musical acts in the world, the CAP team will have their eye on things.
The Work
Our work with CAP Security has spanned social media content, print collateral, branding, PR campaigns, web development, blog writing and numerous digital campaigns. Fuse Agency were tasked with establishing a social media presence for the company, building their digital activity, and growing the company's name in the digital sphere.
Fortunately, as the security services partner for Suncorp Stadium, QaGoma, The Gabba and 1300SMILESStadium, they've provided us with some fantastic content to work with.
Fuse Agency created a diverse range of display banners and gif's that have been used across paid advertising channel, AdWords. These graphics were created according to specific message and campaign requirements, and were designed to pop up across specified target audience's internet browsers or relevant online pages.
We're proud to have assisted CAP Security expand its digital following and further establish their solid standing in the Queensland market.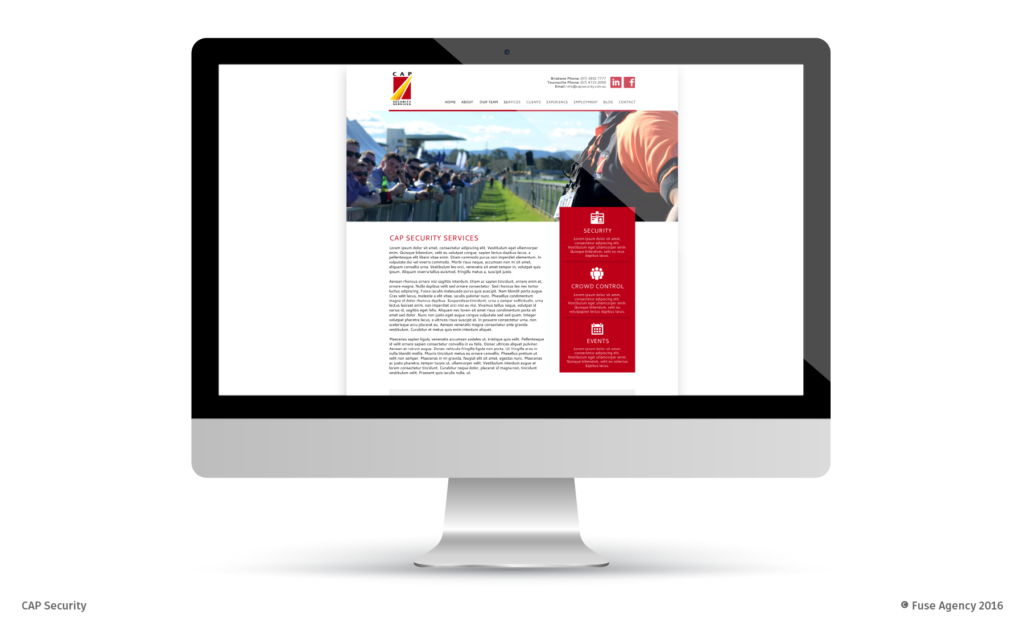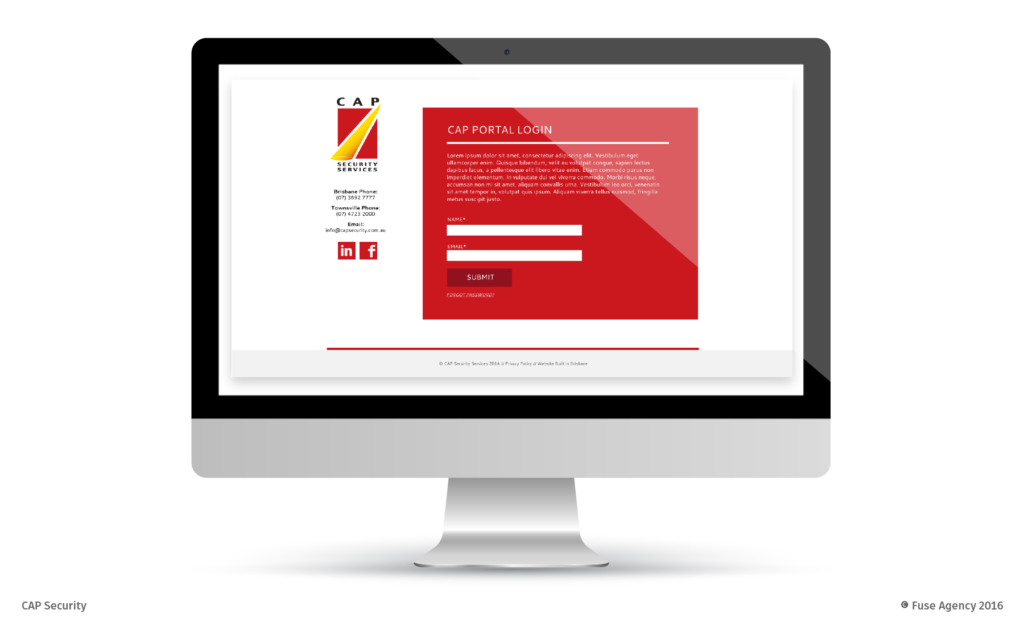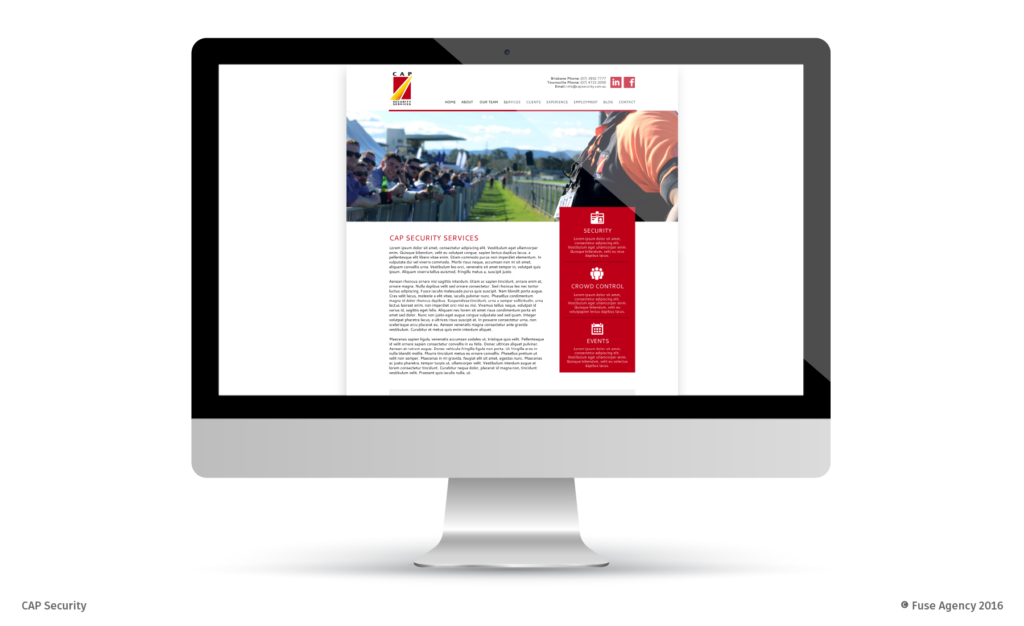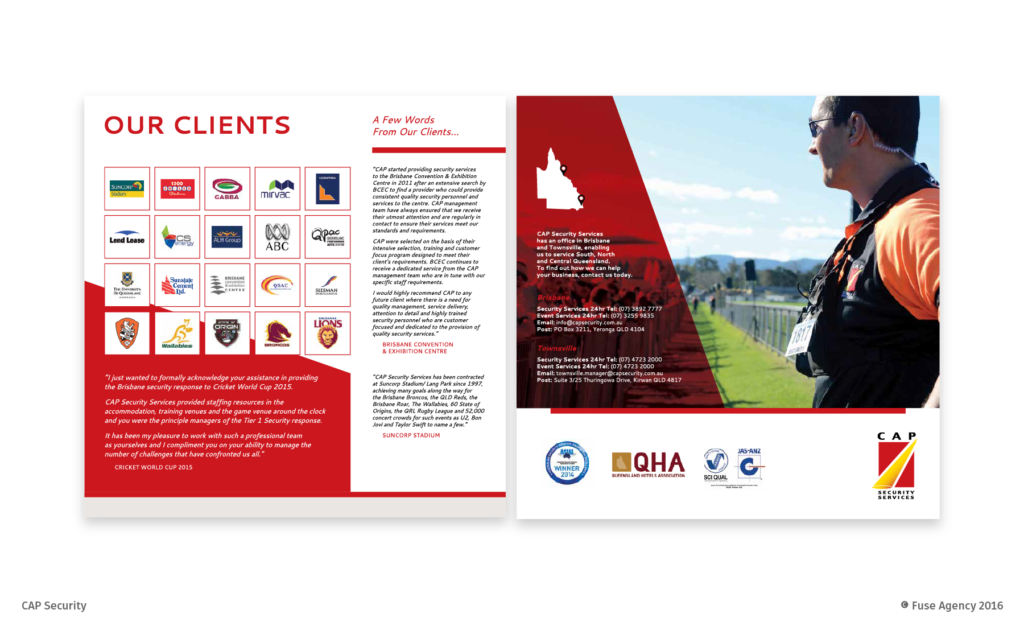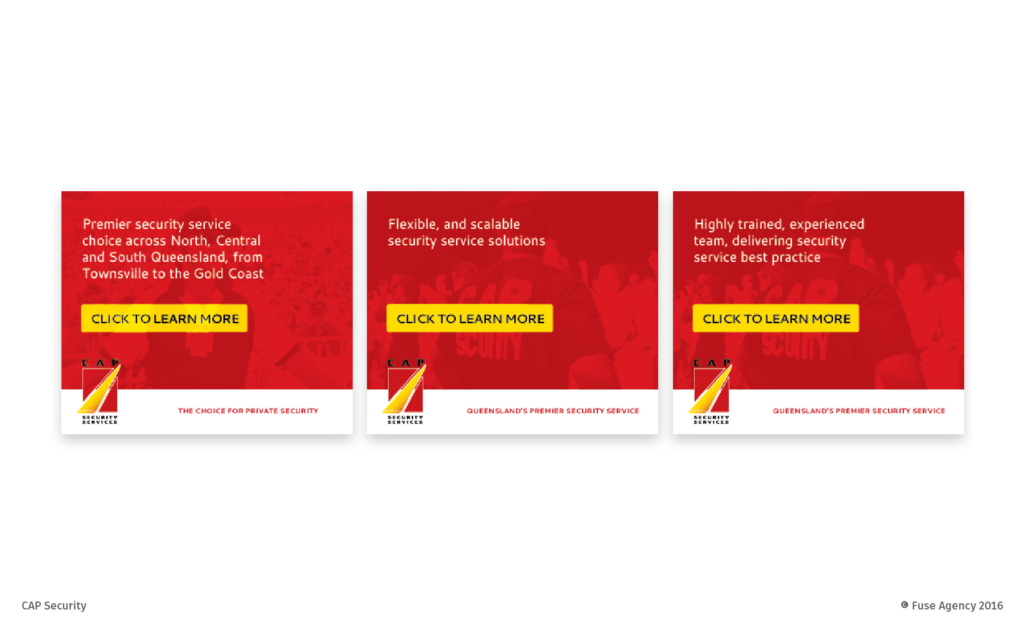 ---
If you have a question and want to get in touch, contact us or call us 07 3198 4890. If you are interested in keeping up to date with Fuse, subscribe to our enews.