The Client
Bega Valley Shire Council represents the region of NSW that encompasses towns from Bermagui to Bega. The council wished to launch a massive communications review in order to better engage with their 30,000 community members. As they are a government organisation, the project was put out to tender, and Fuse Agency were chosen for the task.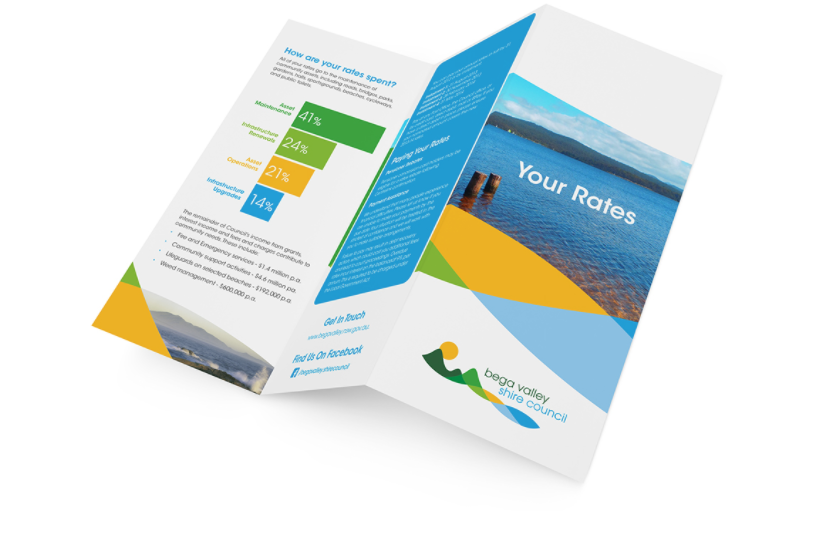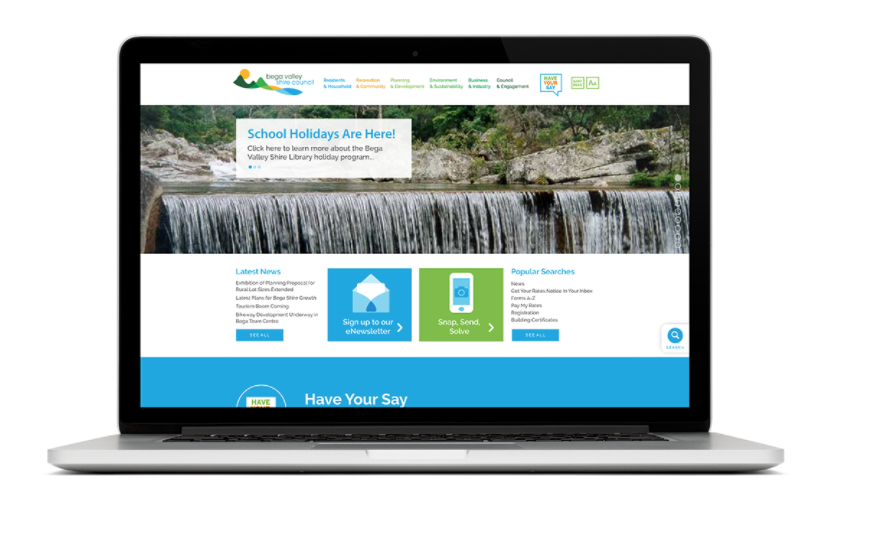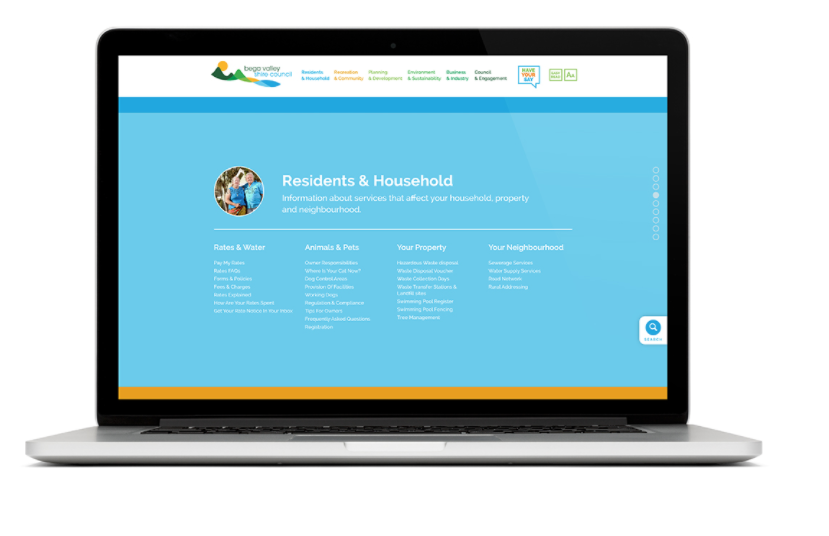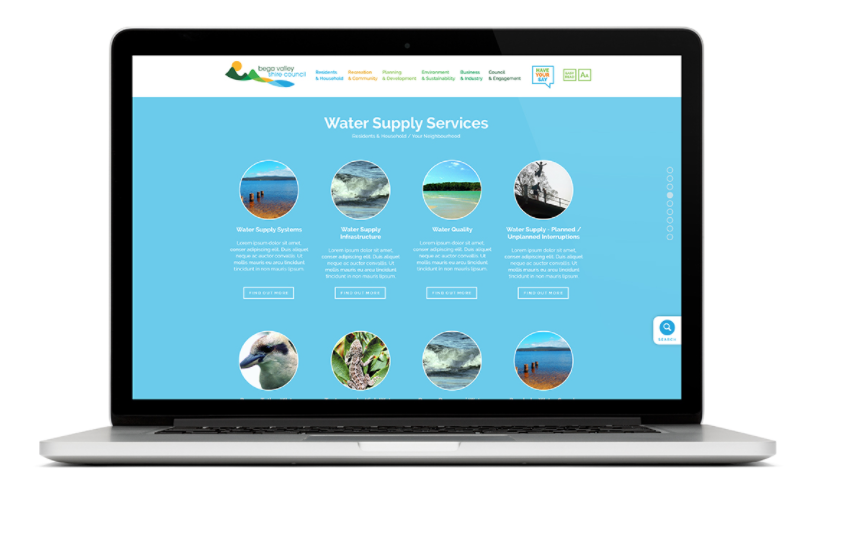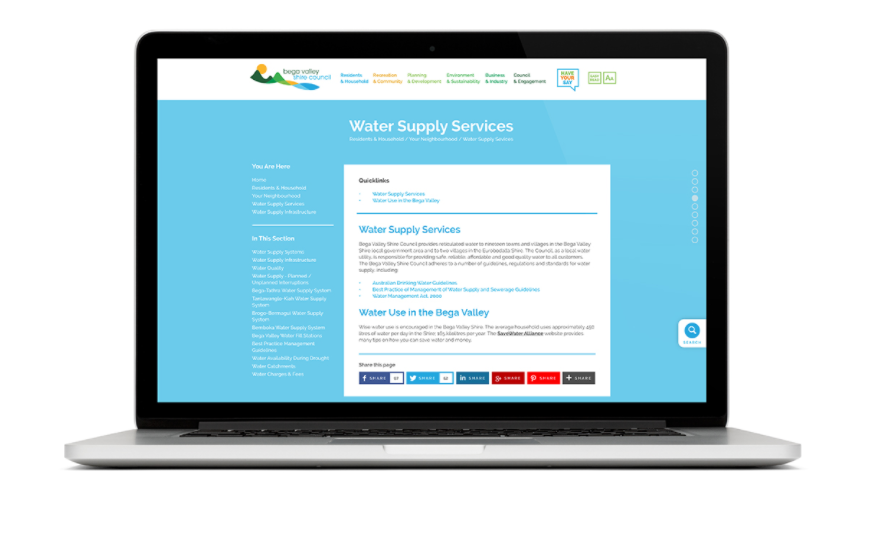 Marketing Collateral Suite
Firstly, we started with a refresh of their council logo. The existing logo lacked clarity and simplicity. Our design team created one that was much simpler but still eye-catching and reflective of the council's core values.
From there, we continued to develop various items of branded collateral for the council, including brand guidelines, council stationery, press advertisements, a printed newsletter, and customised email signatures.
"You may like to let your team know that the new colour scheme is liked so much that now the office is being repainted to reflect the new scheme, we have lots of bright white walls with splashes of lime green, sand yellow and ocean blue in gloss.  It looks great and very fresh."
– Judy Martin, Web Administrator, BVSC
Website
A little further down the track, Fuse Agency submitted and won the tender for Bega Valley's next project: improving the website. Due to the sheer size of this task, the redesign of the website was a collaborative effort from members of all creative disciplines. The existing website was incredibly content heavy, having six tabs with 20-30 subpages stemming from each. The subpages were also not organised particularly effectively, creating confusion in finding things. Our accounts team and creative team dissected the website bit by bit to ascertain the best locations for all pages, and created a whole new wireframe and sitemap to show that the new site was going to be 100% effective before embarking on the massive design and development tasks ahead.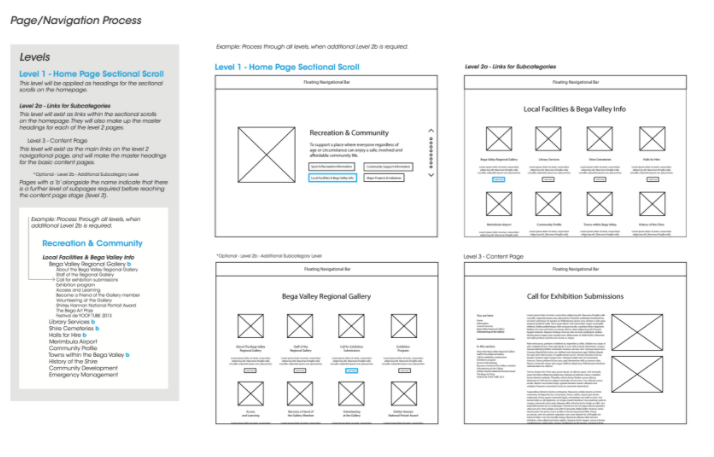 Summary
The new website still incorporates all of the existing important content, but has a much more logical structure, is consistent with the new company branding and is mobile-responsive. It's also compliant with the WCAG 2.0 guidelines, making it easily accessible to all.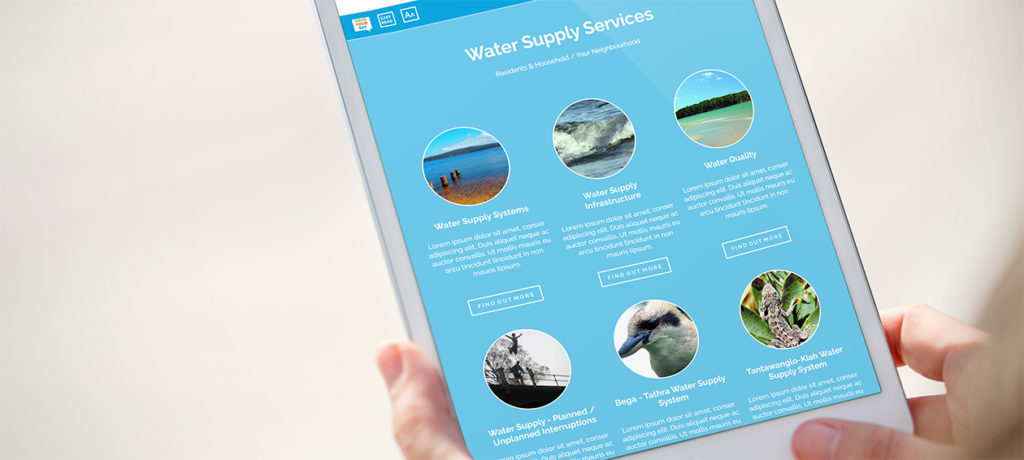 ---
If you have a question and want to get in touch, contact us or call us 07 3198 4890. If you are interested in keeping up to date with Fuse, subscribe to our enews.