Update: 18 April 2017
The latest of several campaigns that Fuse Agency has worked on for The Backlot Studios focused on generating enquiries for corporate events. We designed, planned and implemented a multi stage digital campaign which included high reach and frequency Display Network and targeted Search Network campaigns as well as remarketing to deliver both brand awareness and enquiries.  Over the first month of the campaign, with an advertising budget of $700, we delivered 685 clicks which led to 16% more website traffic and 11 booking enquiries, an increase of 65% month on month. Not to mention a great deal of exposure for The Backlot and a real difference to their bottom line.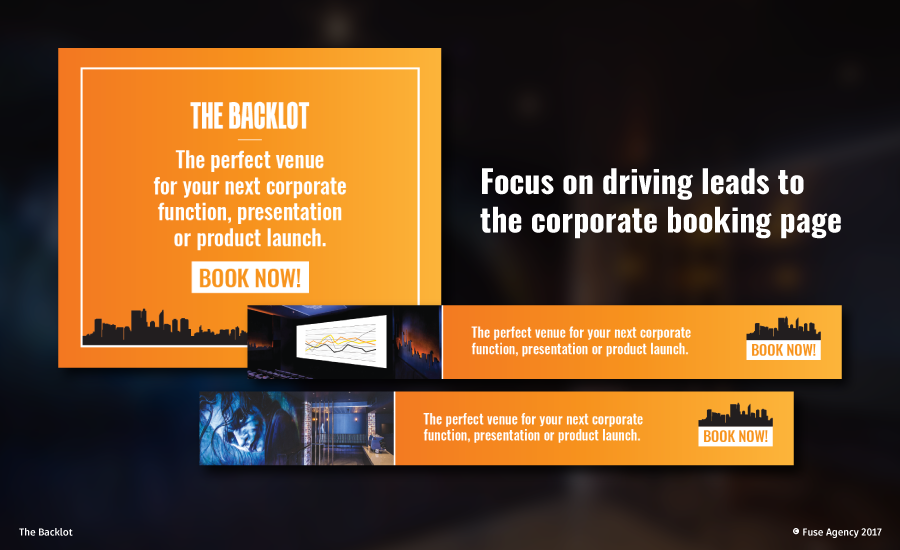 17 November, 2016
We've worked with The Backlot Studios in both Perth and Melbourne over several years.  We created the logo for The Backlot Perth as well as the business cards, function kit, postcards, flyers and more. And we designed and developed the website for both locations. Now they're taking the leap into digital marketing. Fuse was tasked with generating more enquiries for The Backlot Studios Perth, specifically for Christmas function bookings during December. To accomplish this we generated engaging, visually appealing, and content-rich static and animated adverts to be served to targeted audiences across the AdWords Display Network. In addition to these we crafted Search adverts to trigger on keywords related to venue rentals and Christmas parties.
This combination of branding and direct sales methods has been proven to generate 22% higher conversions than pure Search network activity. It also has the benefit of typically being a much cheaper Cost Per Click (CPC), meaning more clicks for the same budget.
In the first two weeks of this campaign we've generated 223 clicks, which has seen a spike in website traffic by 70% month on month. All this has been achieved within a $254.57 budget and $1.15 CPC across Search and Display combined.
By monitoring keywords and search terms used to find our ads daily we can add redundant search terms to negative keyword lists to increase this efficiency while driving up quality scores. All these factors will help us increase campaign impact and drive conversions for The Backlot Studios.   If you're in Perth or Melbourne make sure you check out these funky cinema spaces –
www.thebacklotstudios.com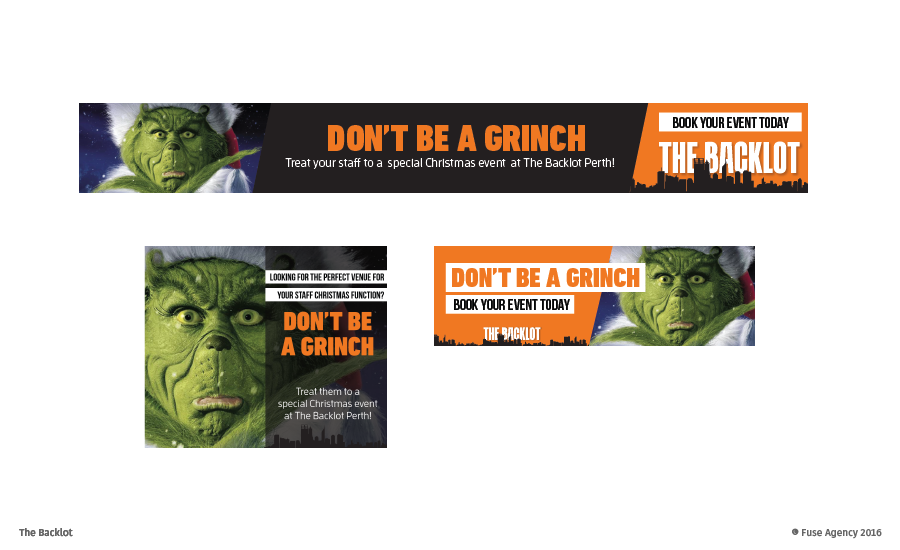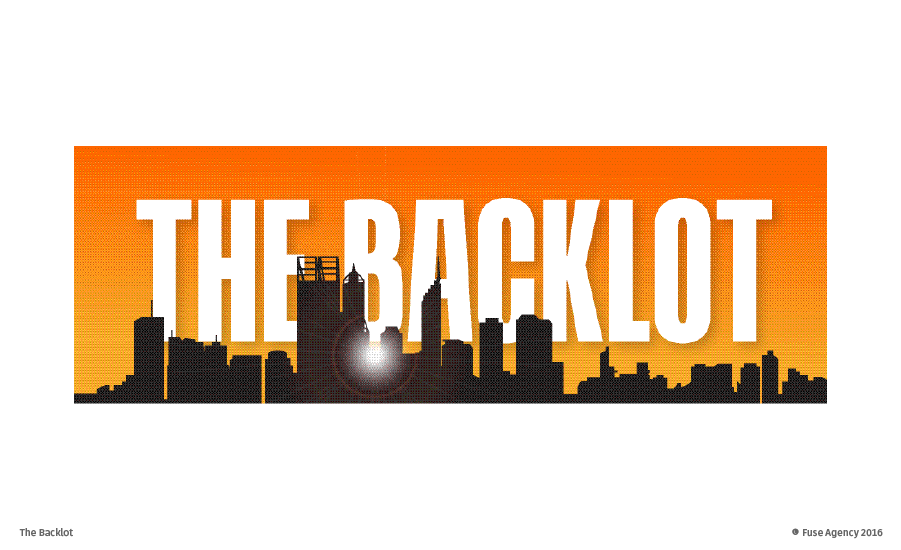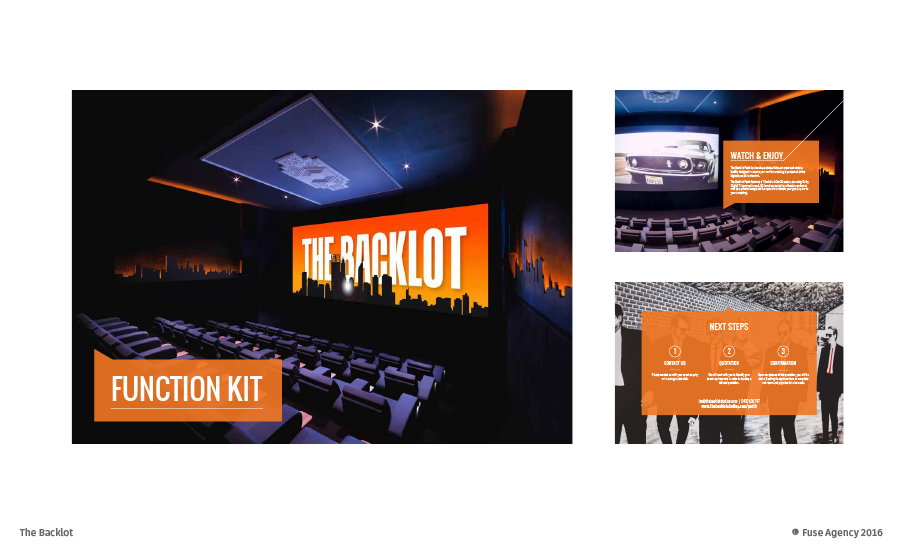 ---
If you have a question and want to get in touch, contact us or call us 07 3198 4890. If you are interested in keeping up to date with Fuse, subscribe to our enews.