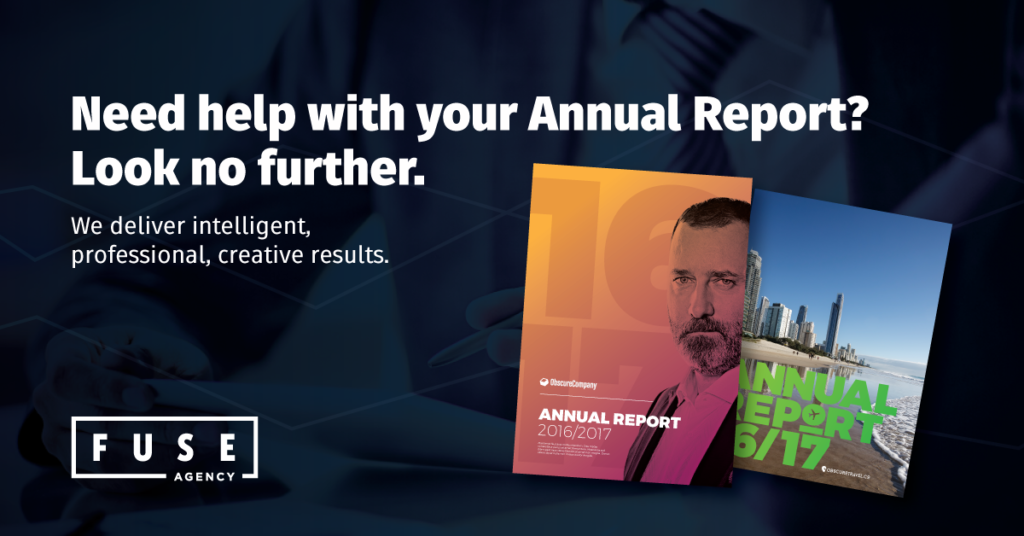 We recognise that creating an annual report can be a daunting task. Why not alleviate some of the hassle,
and allow our expert team to design your annual report?
Fuse Agency specialise in developing professional, creative annual reports that will showcase your
business in the best possible light.
We can streamline your processes by delivering an annual report according to your requirements.
Best of all, we can guarantee a quick turnaround!
If you require assistance with more than just design, we can also offer copywriting, proofing and editing.
Get in touch today to get the process underway!
[gravityform id="4″ title="true" description="true"]
Or call us today on 07 3198 4890